Brandon 'Miel' Masele
x
Galerie kreo
We're thrilled to unveil a new film featuring the performance of dancer Brandon ''Miel'' Masele, created for our new show 'Caro Alessandro': a tribute to the Italian maestro, Alessandro Mendini.
This performance celebrates the deep and intimate connection between objects and the human body, around one of Mendini's important works, the 'White Gold Poltrona'.
A contemporary version of Mendini's iconic 'Poltrona di Proust' — which itself was a reinterpretation of the classic 'bergère' armchair — the 'White Gold Poltrona' is coated with white gold mosaic tiles, and placed within the gallery's Parisian space below a skylight. The armchair beams like a beacon, and serves as a shining focal point to Masele's graceful movements.
This film is the first in a new series of dance performances created around some of the gallery's most emblematic pieces.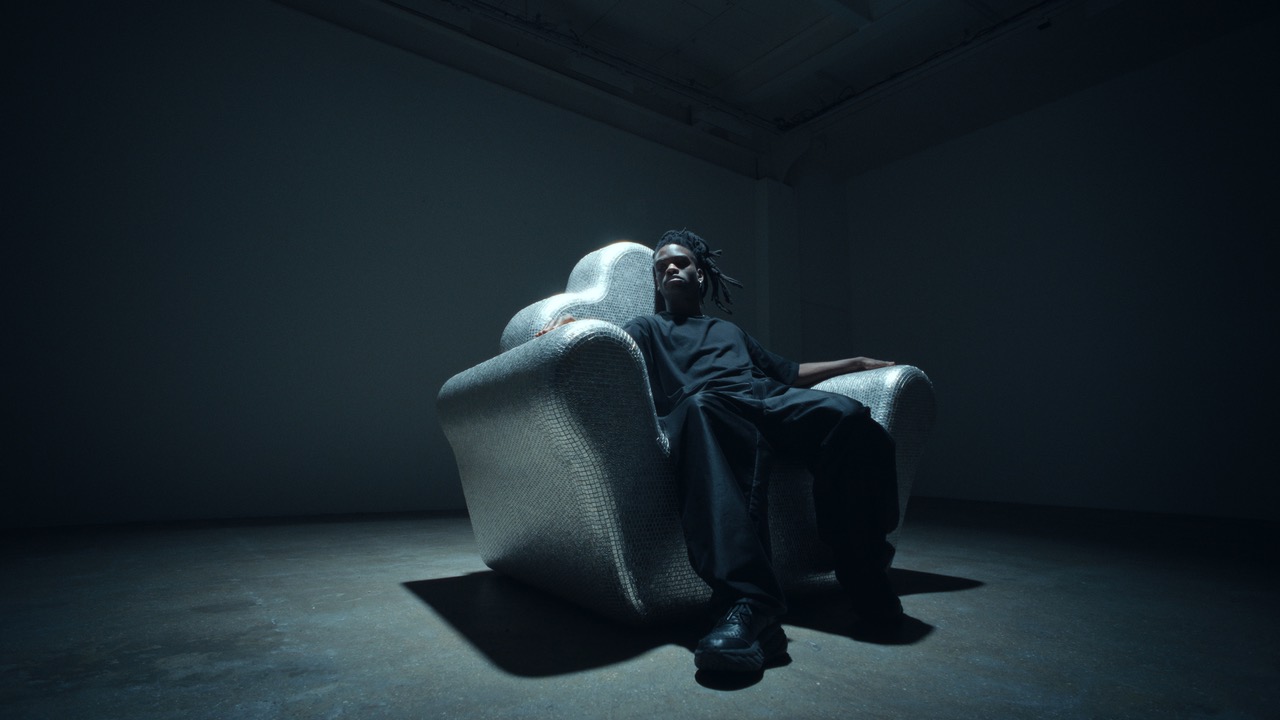 "As an architect, I have a deep admiration for symmetries, lines, spaces, geometries, and the rules that stem from these states of energetic tension. They have the ability to reproduce the human body as a sublime symbol, where the body and mind are driven towards a desire for spiritual perfection that is almost like a dance. It's a perfect example and mirage of an acrobatic life. " - Alessandro Mendini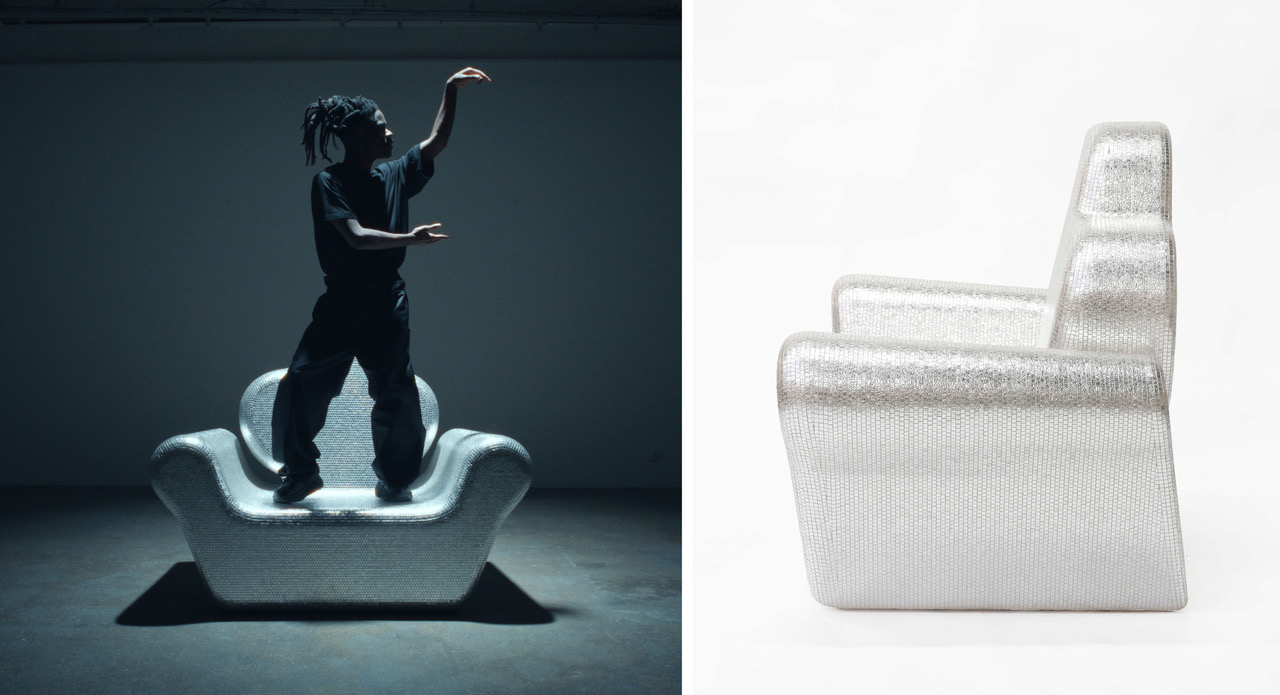 Brandon ''Miel'' Masele, is specialized in electro dance and is one of the genre's main ambassadors around the world. Crowned 'World Champion' with Alliance Crew 2012, he has performed for the greatest artists, including Christine and the Queens, Stromae, Jean Paul-Goude, Saint-Laurent, Ninho... In 2016, he created the dancing company Mazelfreten.