Galerie Lucas Ratton
x
kamel mennour
x
Galerie kreo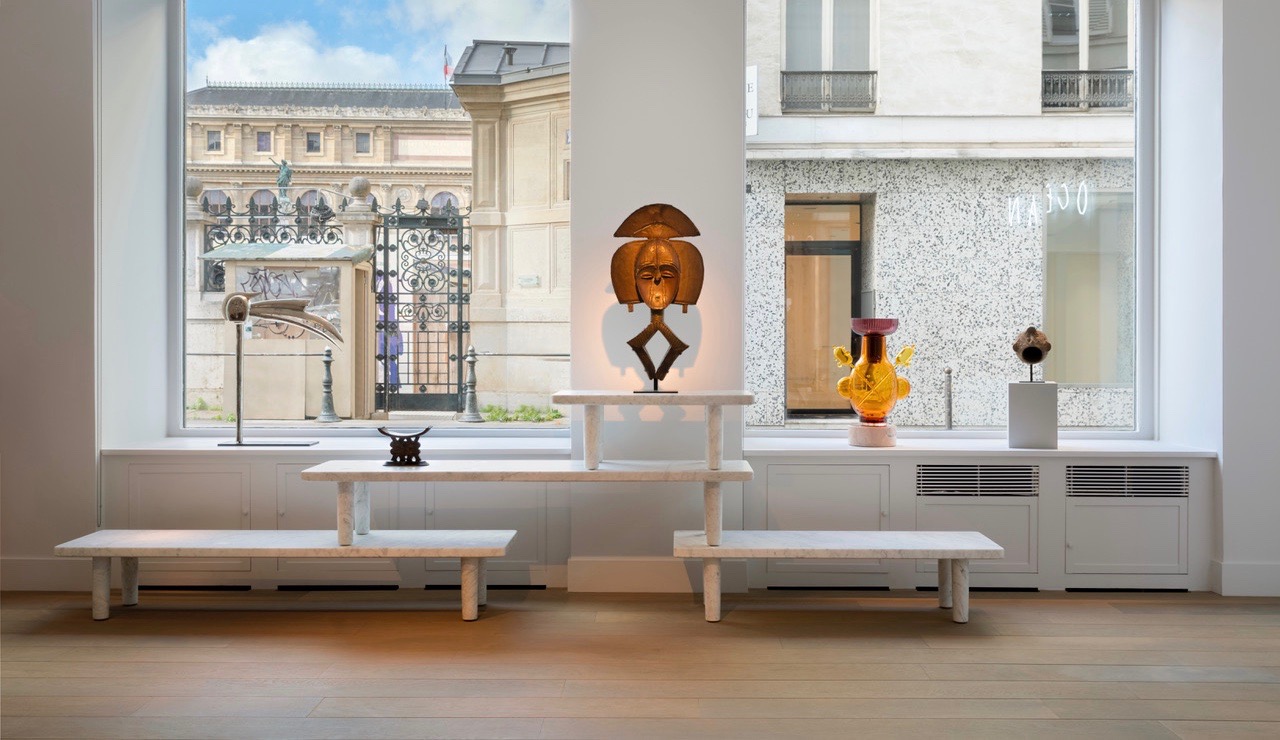 In this exhibition, tribal art, contemporary art and design of the XX and XXI centuries coexist, creating unexpected dialogues and juxtapositions.
A white console by Bauchet is holding a beautiful Fand statuette under a red by Anish Kappoor, a vase by Hayon compliments an African mask, an assemblage by Ronan and Erwan Bouroullec is presented alongside an artefact from Lucas Ratton's collection.
A beautiful Fang statuette from Gabon rests on a white console of François Bauchet, itself haloed by a shimmering red, concave mirror by Anish Kapoor. Meanwhile, a Murano glass vase by Jaime Hayon stands next to an African mask, a grey marble 'Volume' by Konstantin Grcic carries a commemorative head from Ghana and a 'Assemblage' by the Bouroullec brothers is presented alongside several artefacts from Lucas Ratton Gallery.
Fitting together like the various pieces of a puzzle, each room contributes to the overall narrative of the exhibition, following on from the collaboration between Lucas Ratton, kamel mennour and Galerie kreo in Saint-Tropez last summer.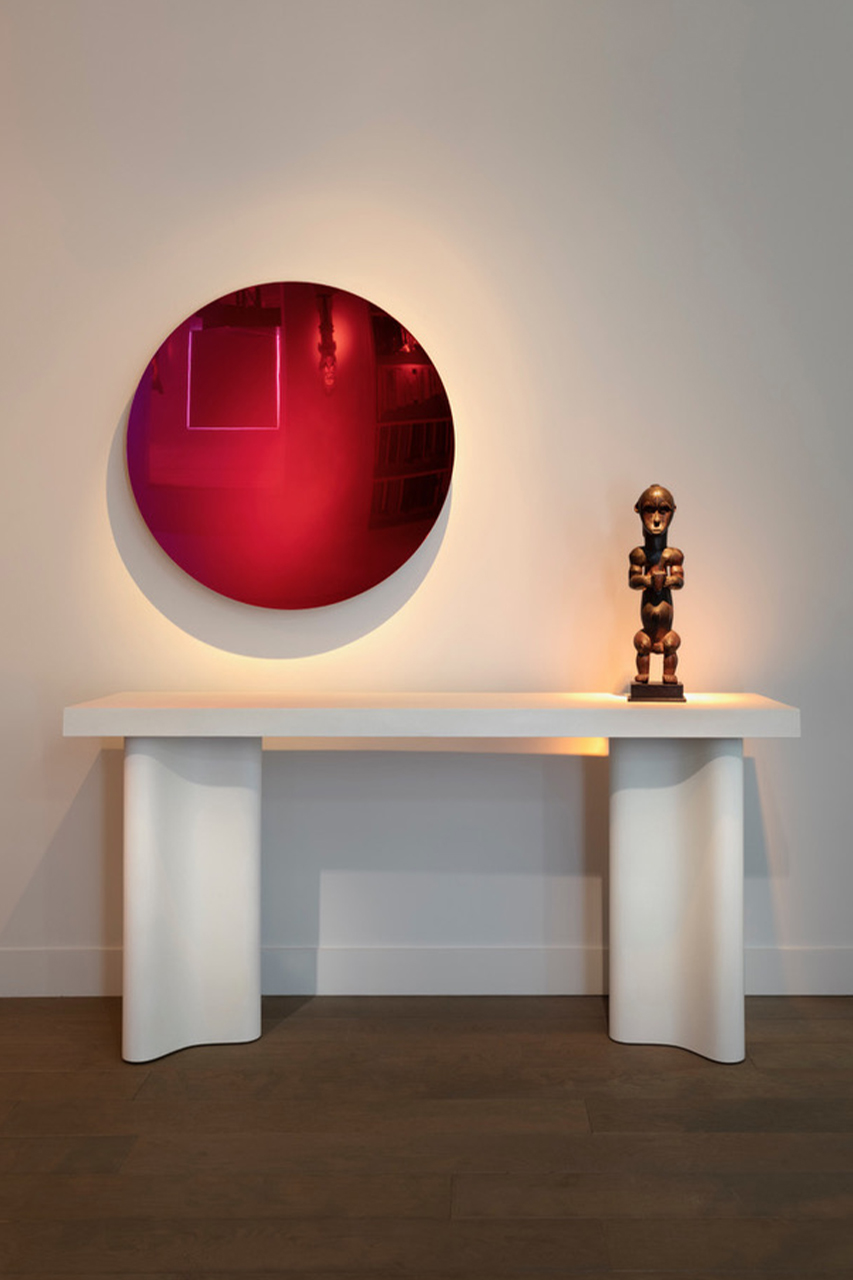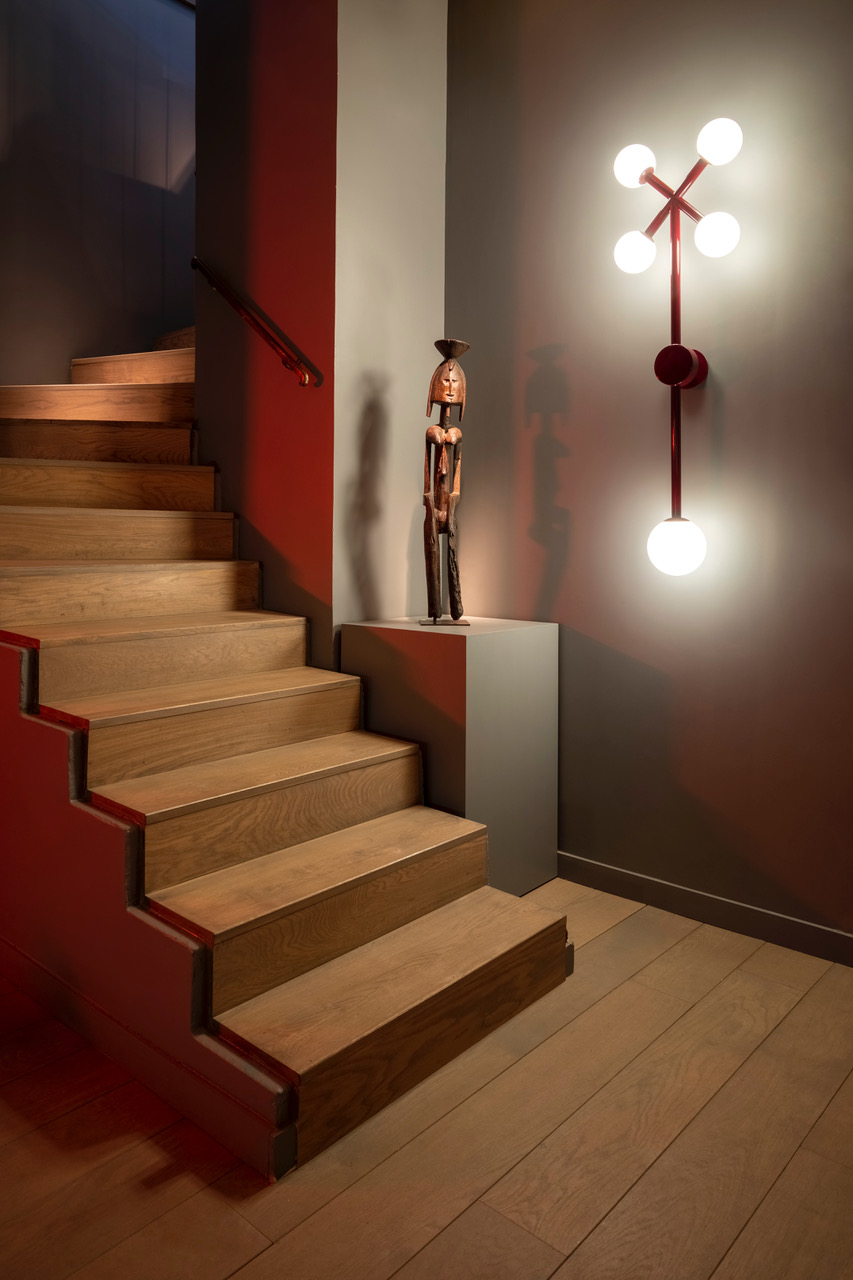 Tribal Art
x
Contemporary Art
x
Design 20th - 21st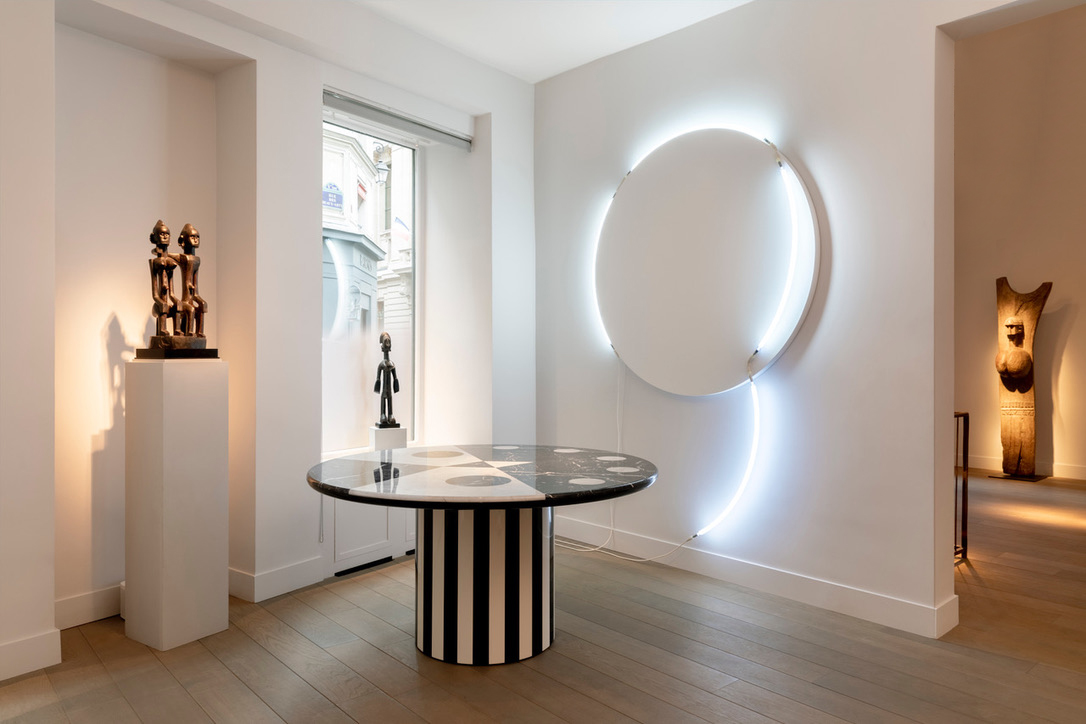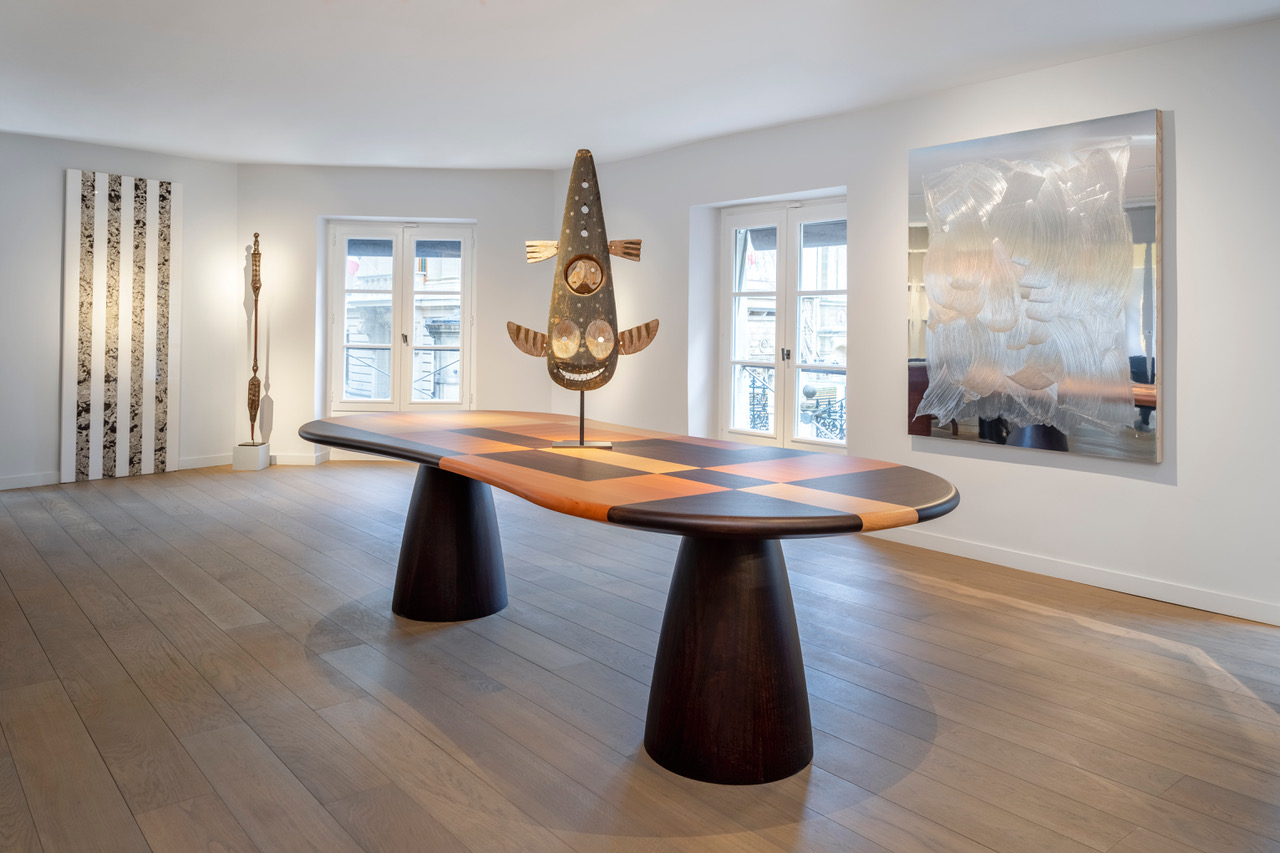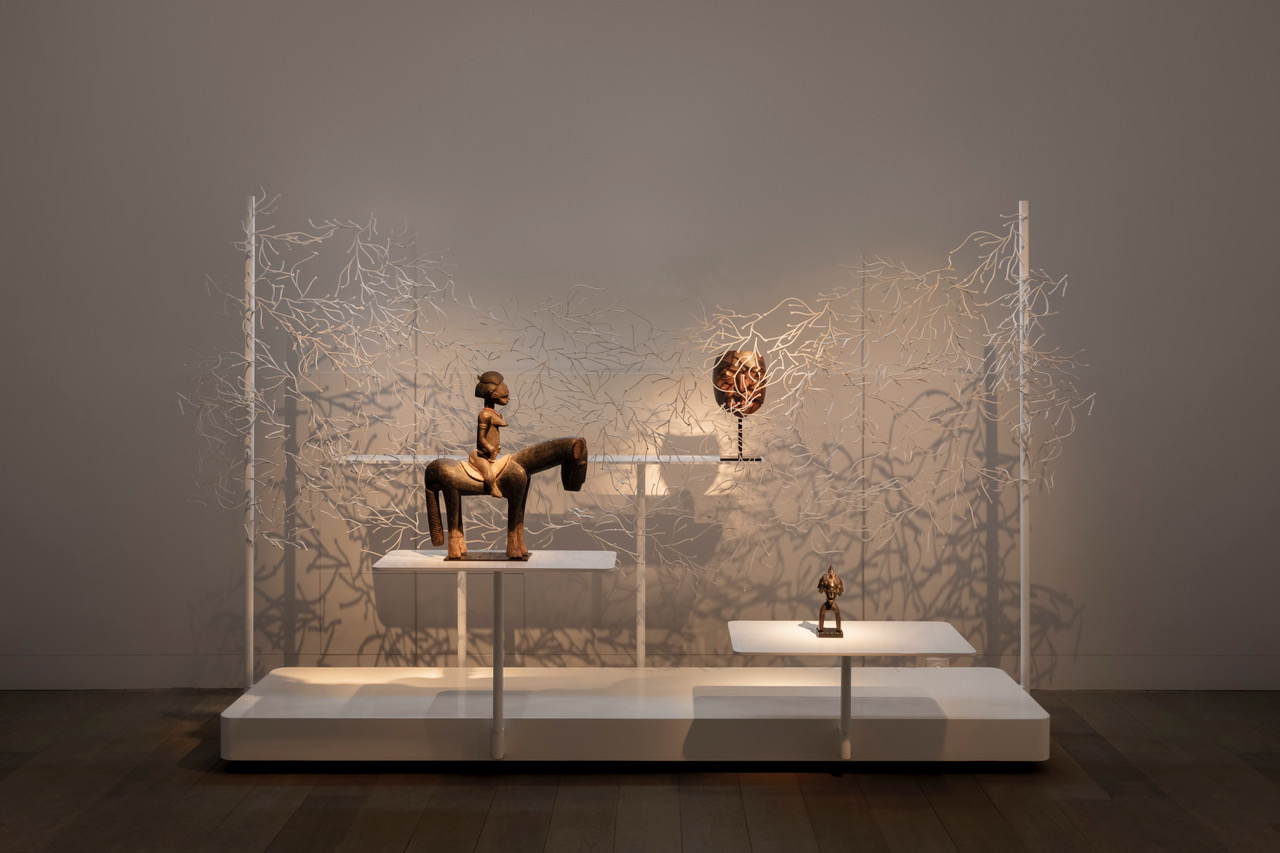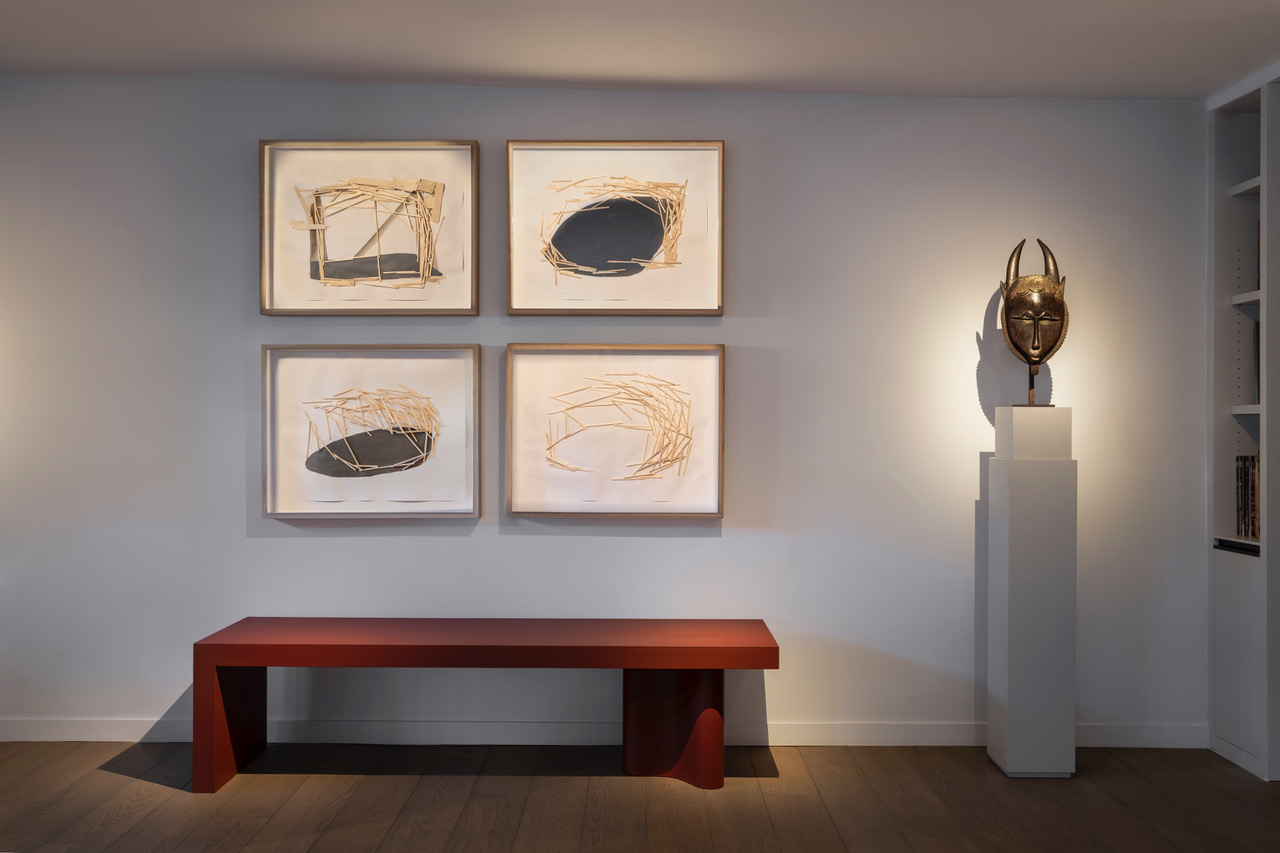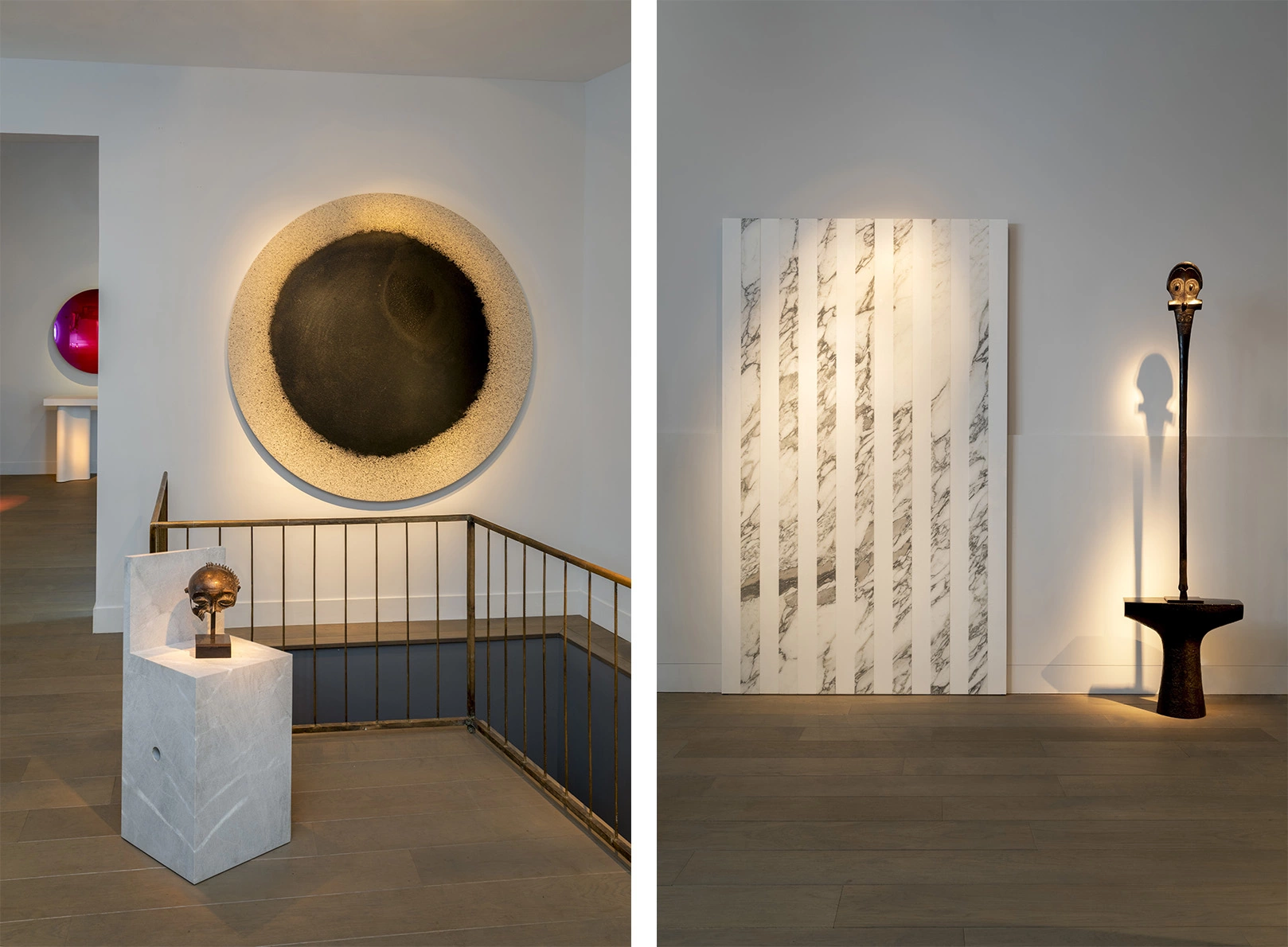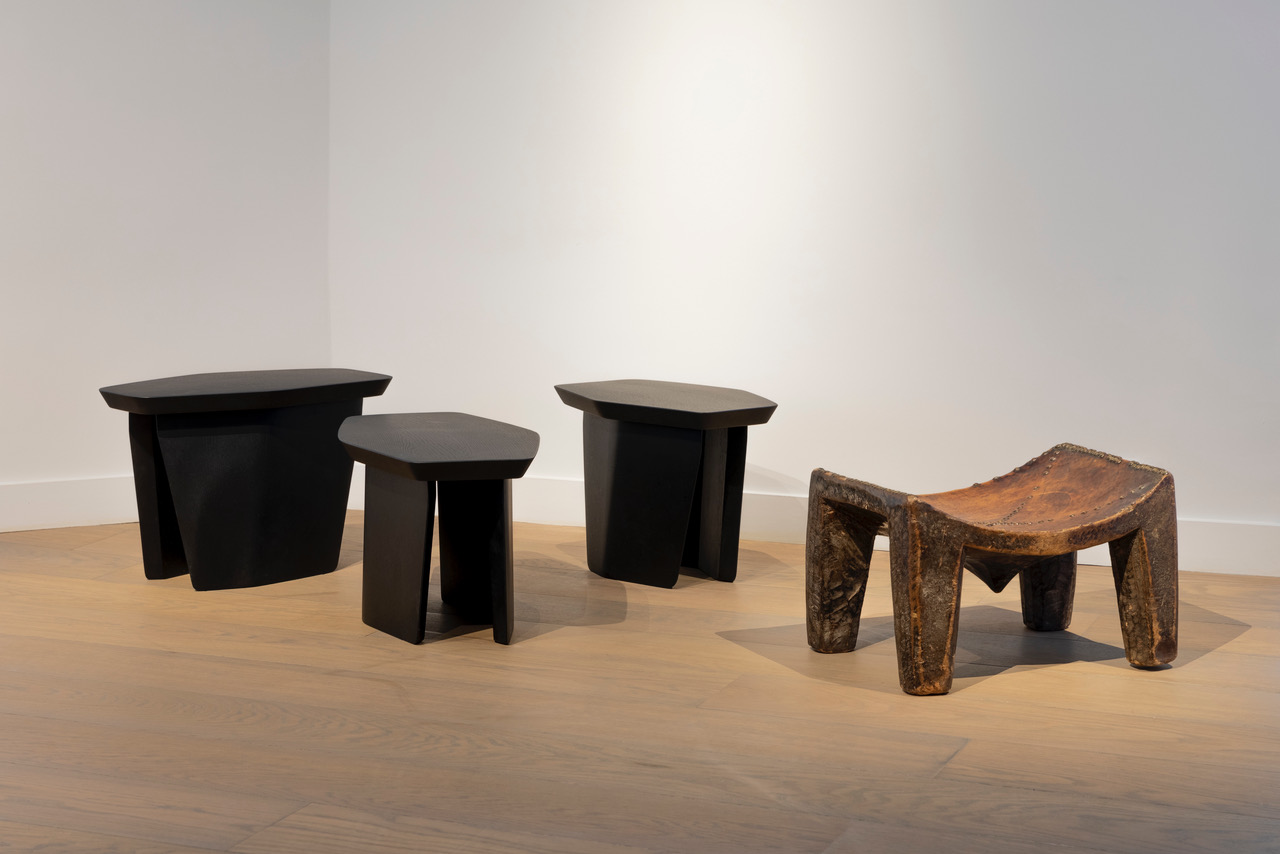 Galerie Lucas Ratton x kamel mennour x Galerie kreo