Hella Jongerius
at the Gropius Bau, Berlin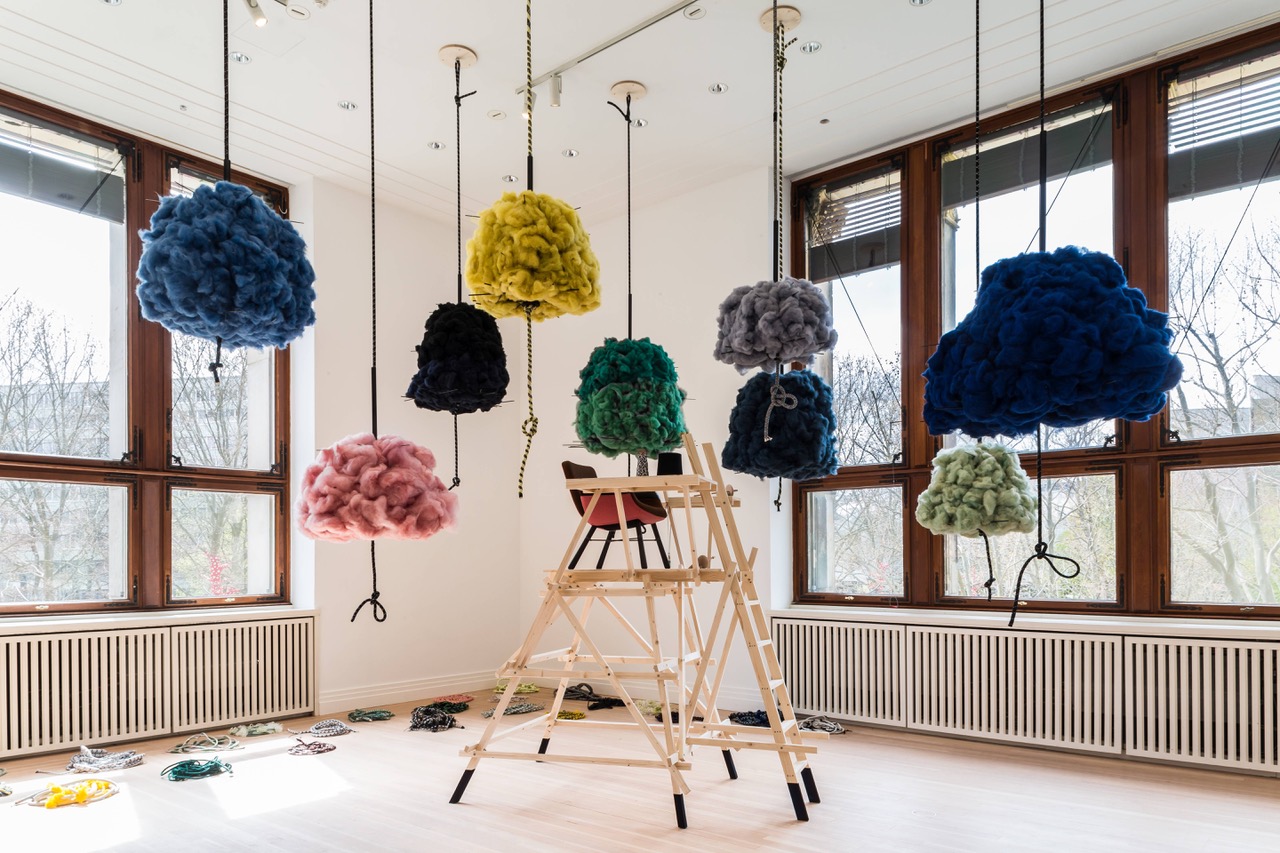 With her latest exhibition 'Woven Cosmos' at the Gropius Bau, Berlin, Hella Jongerius 'weaves' together her interests in sustainable innovation, craft and 'the healing function of objects'. 
As both an ancient tradition and an element of digital code, weaving belongs to the past and present, allowing Jongerius to reflect on how sustainable production can be achieved through traditional crafts. 

As ever, she focuses on the process rather than the result with live installations and visitor interaction. In one installation the public can spin their own yarn to add to the loom, in another they 'Dance a yarn', physically embodying Jongerius's metaphor 'We are all yarns in the bigger cloth, all interwoven'. 
Her exhibition is itself "interwoven" with the history of the Gropius Bau which was once a Museum and School of the Decorative Arts.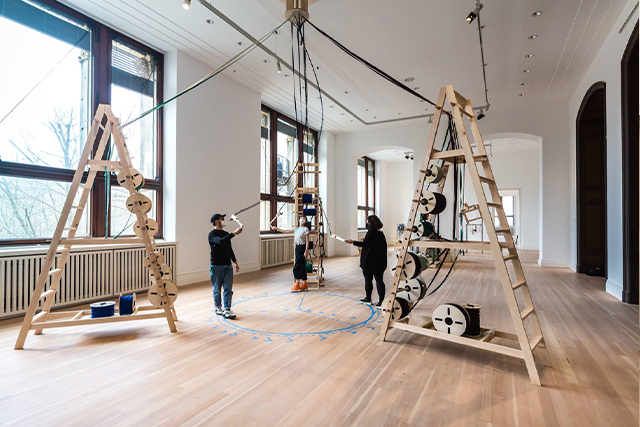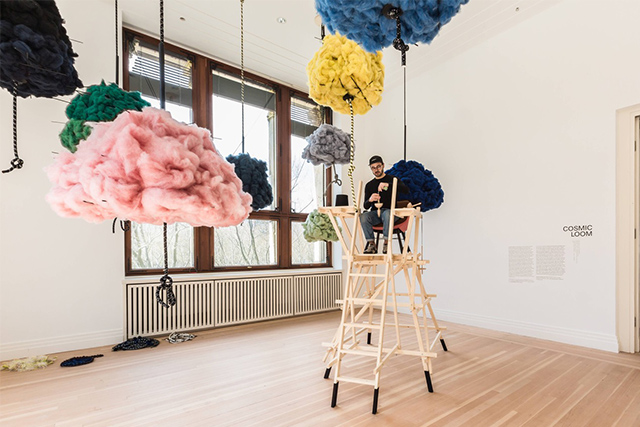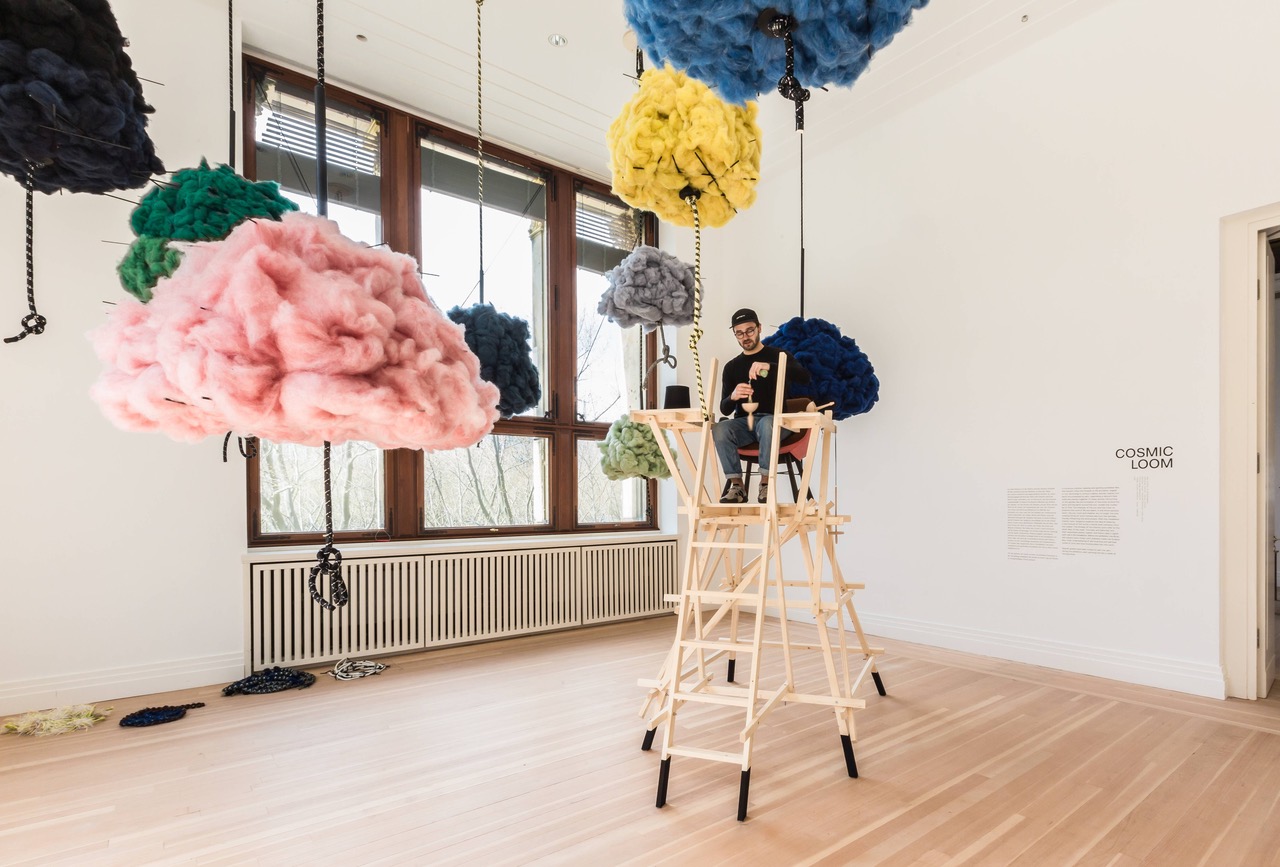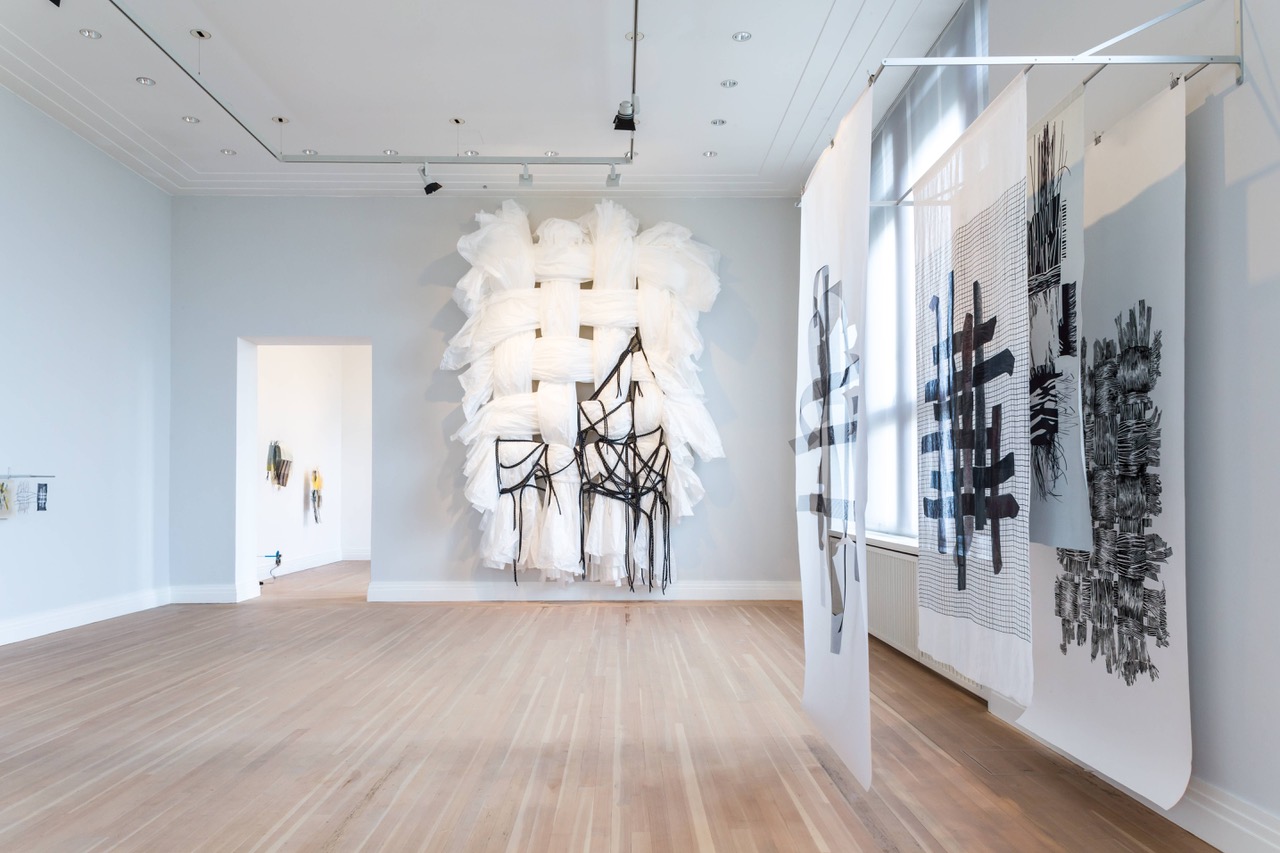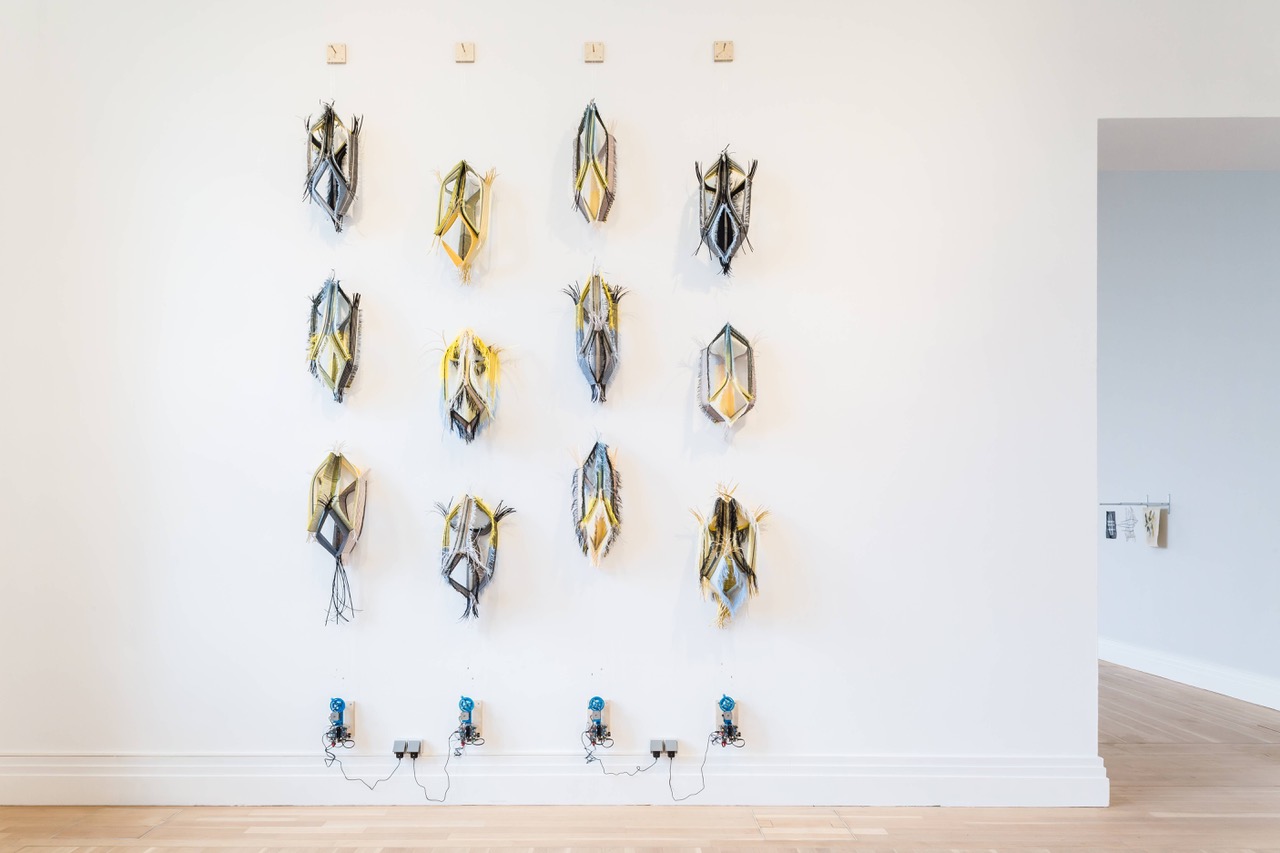 The exhibition 'Woven Cosmos' will run until mid-August at the Gropius Bau Museum - if you have the opportunity to visit it, you can also enjoy the Yayoi Kusama retrospective exhibition taking place on the same dates.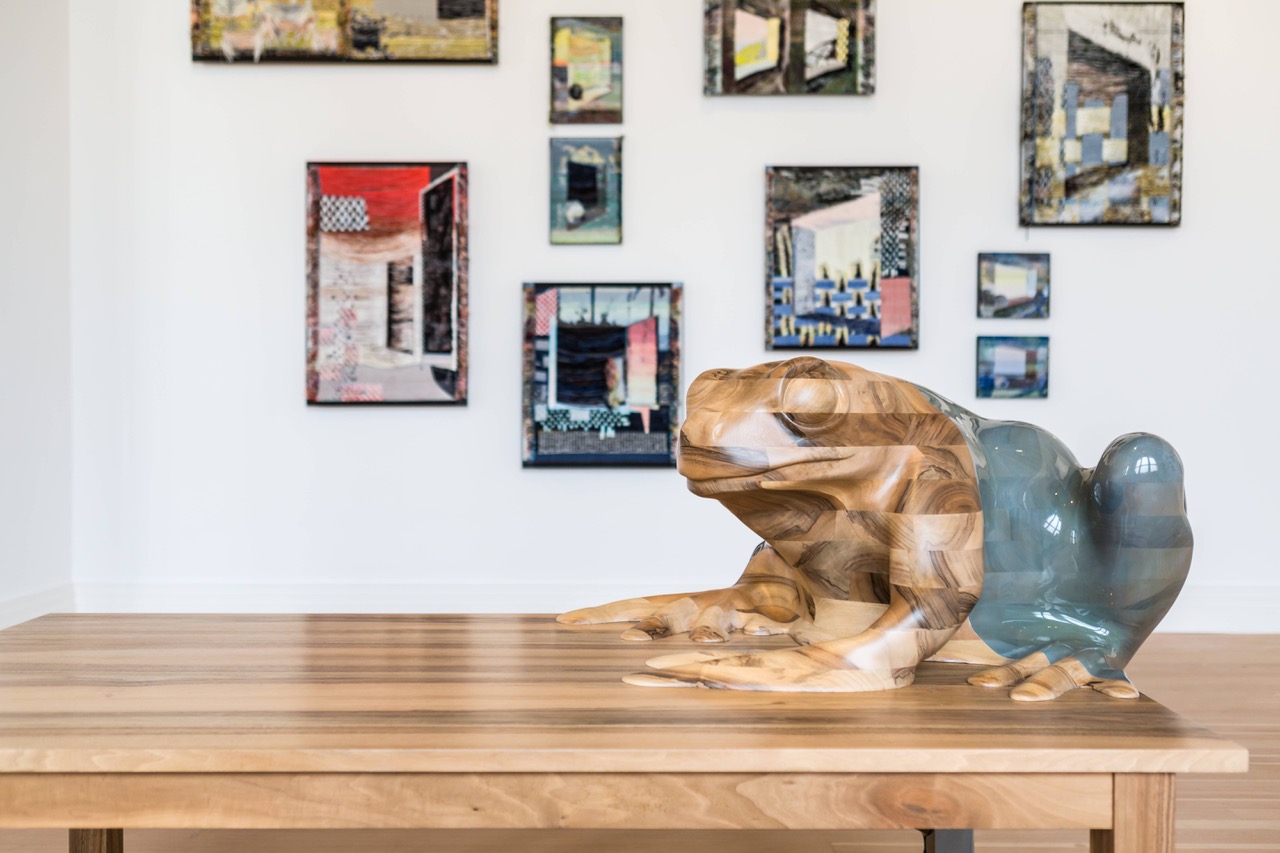 Frog Table, Hella Jongerius - Limited Edition Galerie kreo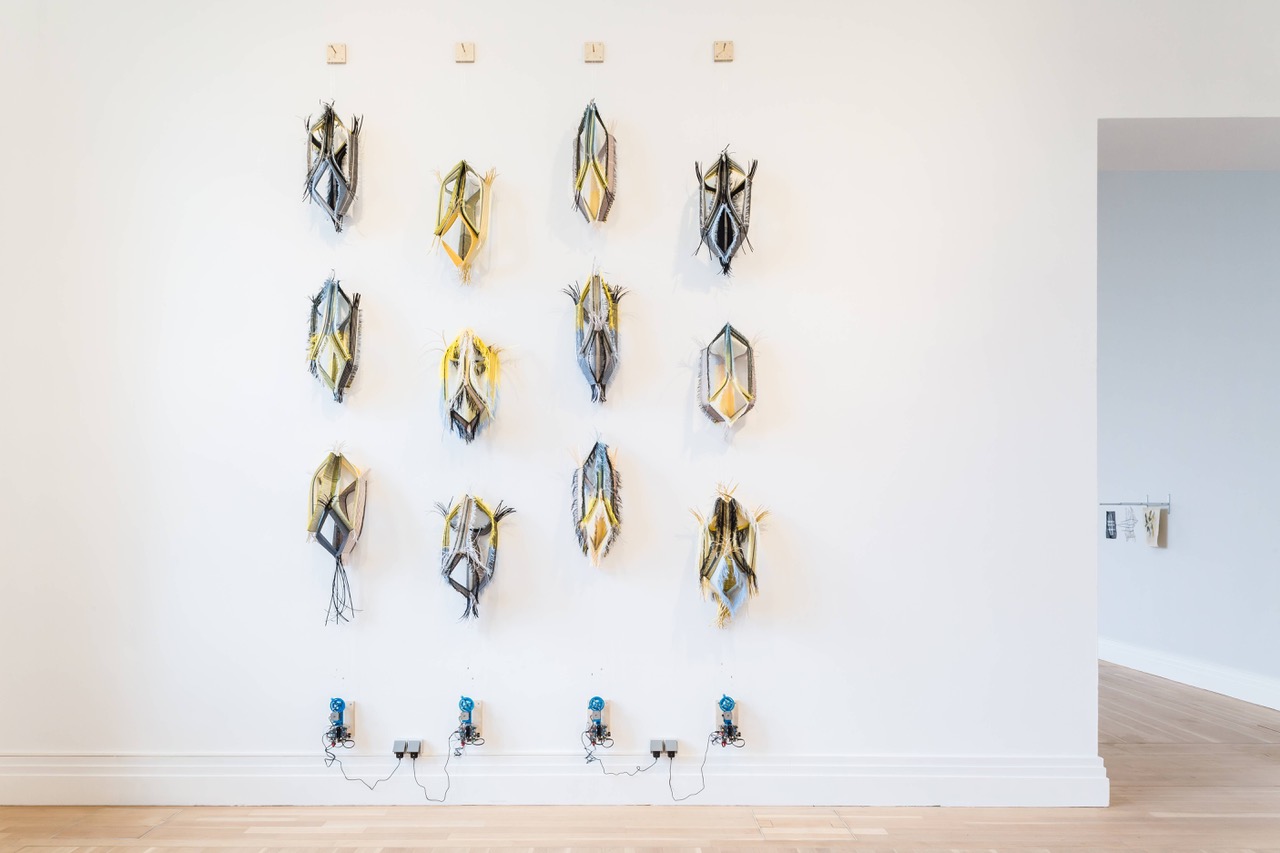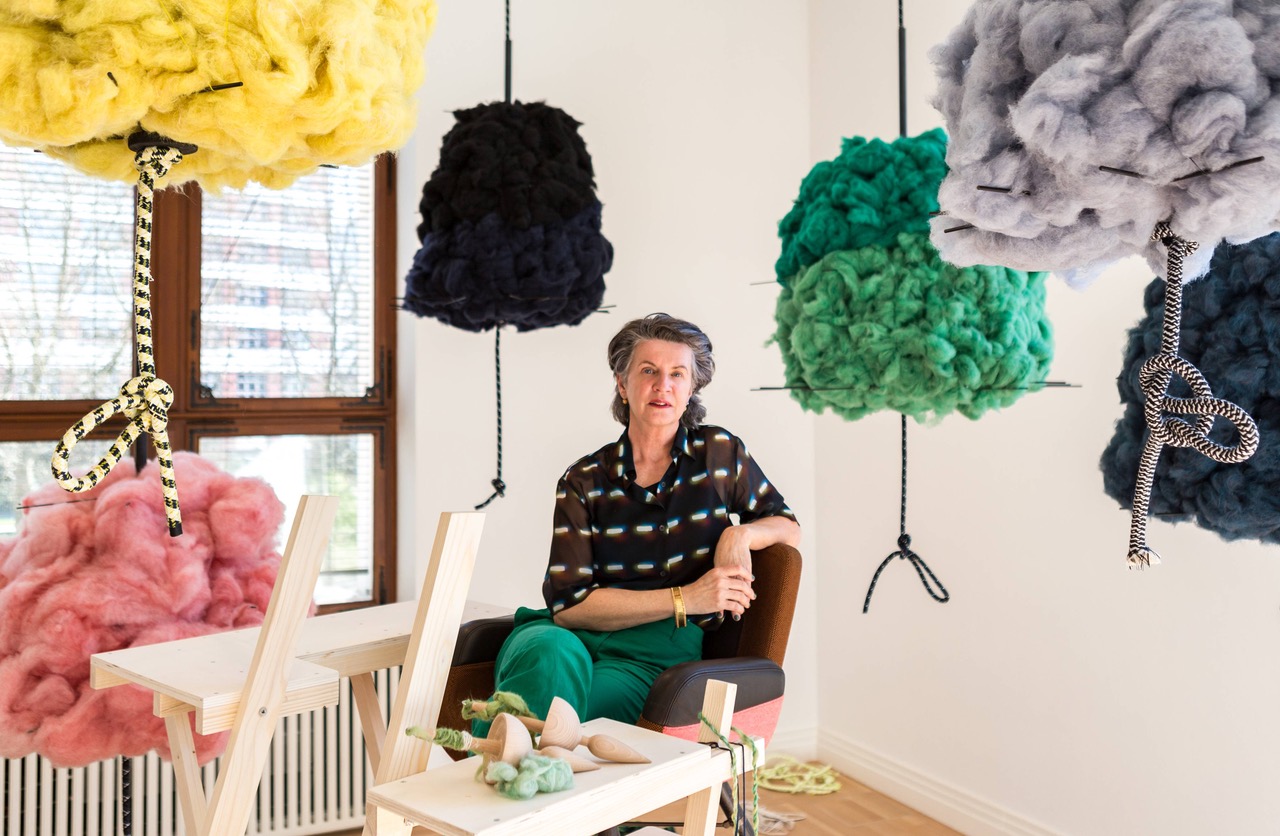 Hella Jongerius | Gropius Bau