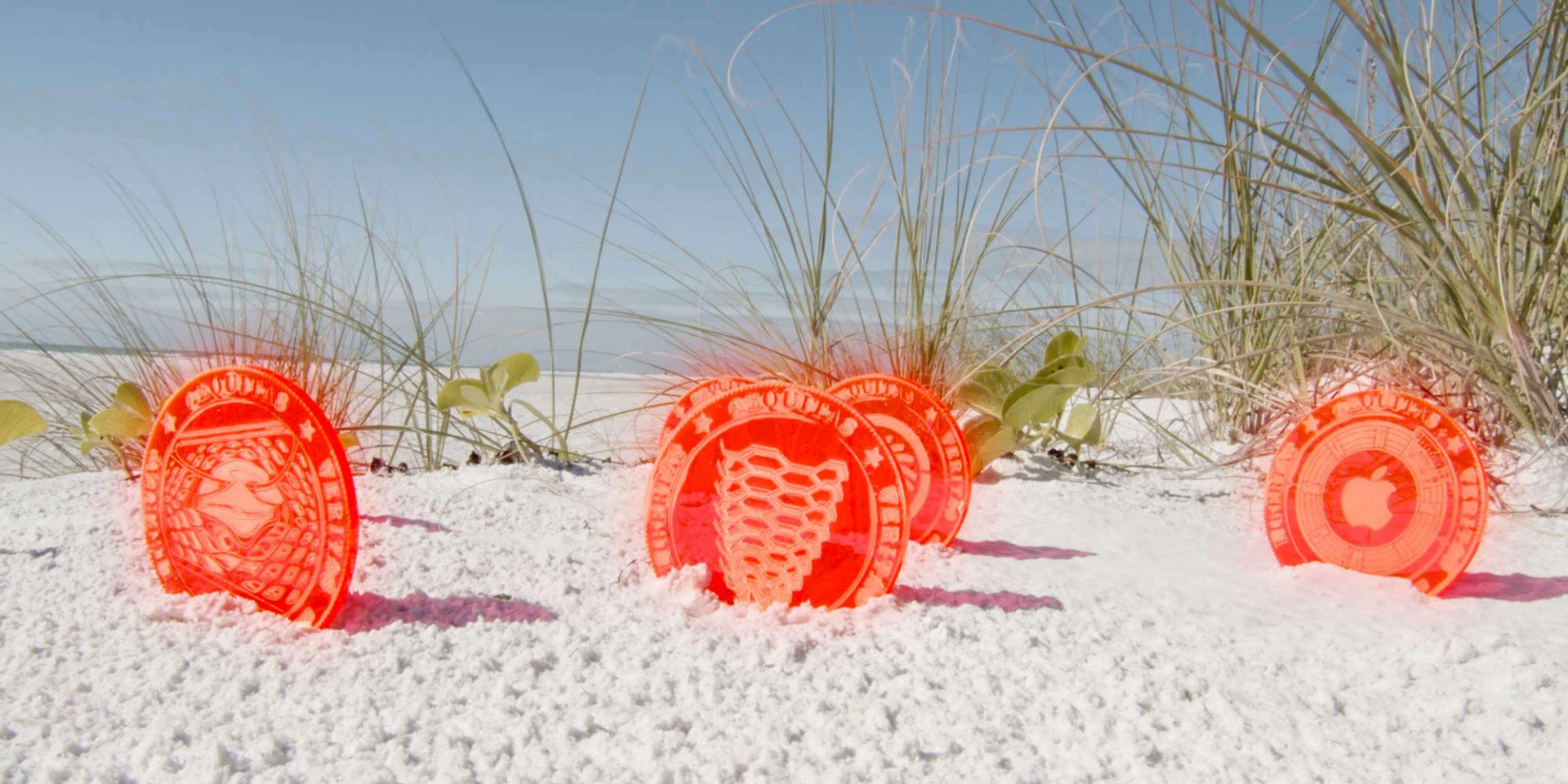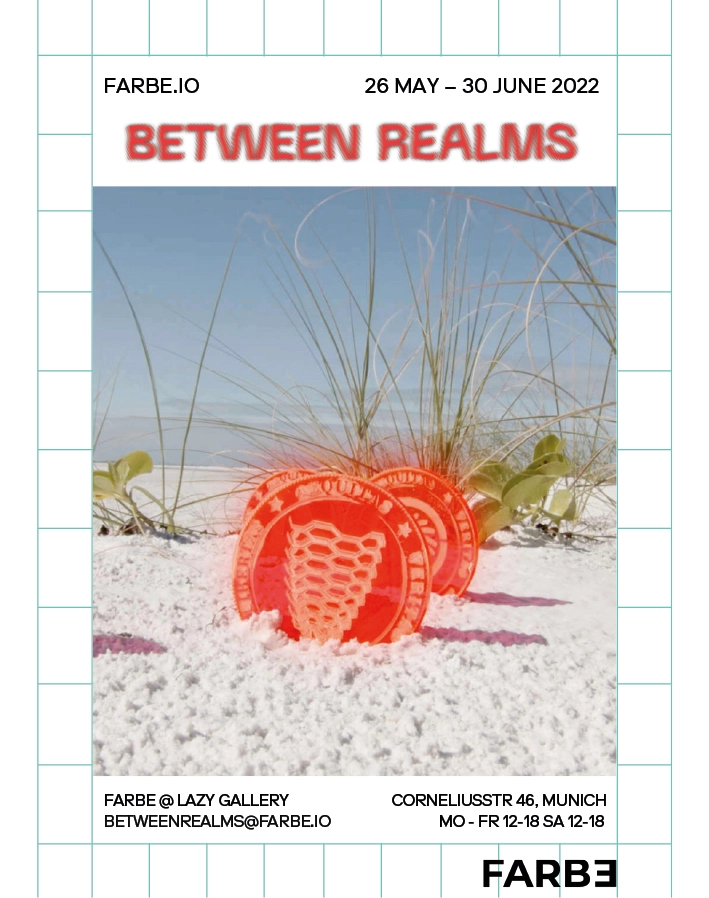 What is the impact of technology on the hybridization of spaces? Can we understand expanding media environments through an ecological lens?
Between Realms explores the exciting and radical ways visionary artists have embraced new technologies and redefined art conventions. This multimedia exhibition focuses on the sensibilities and modes of creativity associated with the developing field of artificial intelligence and its relationship to con- temporary art.
For the occasion, one of our NFT Signal C4V by Edward Barber and Jay Osgerby x Galerie kreo is presented alongside NFTs by Beeple, Damian Hirst, Zongbo Jiang or Wolf Vostell.
Have you ever dreamed of a limitless life? Conceived in lockdown, Alice Buck-nell's E-Z Kryptobuild (2020) is a "post-apocalyptic sustainable luxury" for high-net-worth individuals offered by a scam crypto company. The satirical narrative questions architecture's role in producing systems of global inequity and the climate emergency. Embodying a visual language of reality TV shows from Selling Sunset to Love Island, E-Z Kryptobuild critiques the delusional complexes of Silicon Valley and starchitecture culture through a cast of characters including global influencers Kim Kardashian, a disgruntled intern, and the resurrected ghost of Dame Zaha Hadid.
Though different in mediums, artworks on view open up a space to reflect on the human condition and its ever-changing relation to machines and non- human entities.
In the reading room, a selection of materials provides insider perspectives of artists, cultural theorists, policymakers, and critics on the subject of digital spaces, while a timeline helps to guide visitors to keywords, events, and tech- nological developments that have taken art into the age of blockchain.
The exhibition coincides with MUC.xyz, a two-day in-person event programmed for May 2022 in Haus der Kunst, Munich.