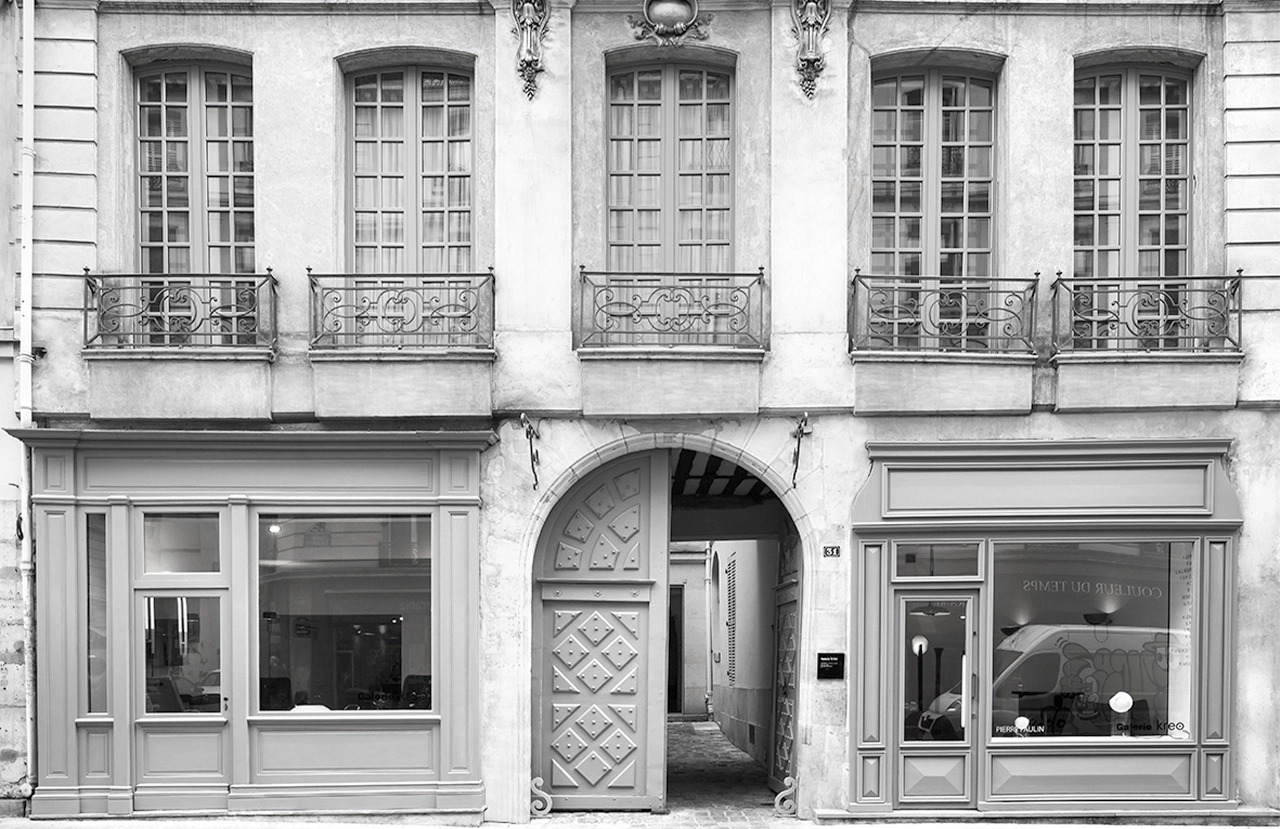 Galerie kreo
31, Rue Dauphine
75006 Paris
+ 33 (0) 1 53 10 23 00
Hours

Due to Covid-19, Galerie kreo is taking precautions to assure the health and safety of our guests and staff. Please wear a mask at all times while inside of the gallery, and maintain at least 2 meters distance from other visitors. 
From March 19 and for 4 weeks, following the new government announcements the gallery will be closed to the public.
For all inquiries, you can reach us at +33 (1) 53 10 23 00 and info@galeriekreo.com.
We are looking forward to welcoming you again soon!
Galerie kreo is located in the heart of Saint-Germain-des-prés in the 6th arrondissement of Paris.
Accessible by public transport:
(M)
Metro line 10, Odéon station or Saint Germain des près station
Metro line 7, Pont Neuf station
(B)
Bus line 58 or bus line 70, station Pont Neuf - Quai des Augustin
Bus line 85, station Pont Neuf - Quai du Louvre