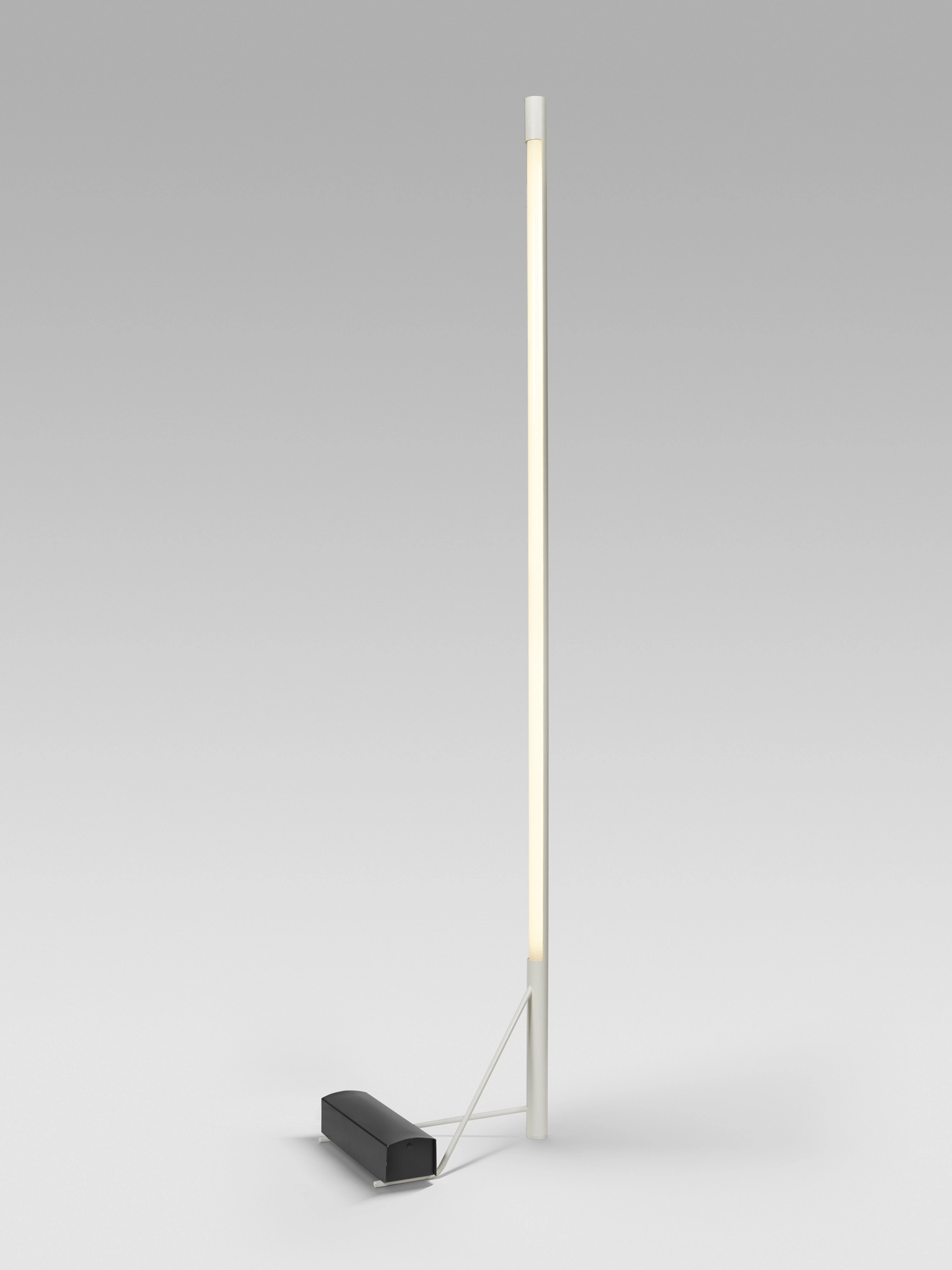 Gino Sarfatti's
1063 model
Gino Sarfatti is undoubtedly the greatest lighting designer of the twentieth century.
He founded his own production company Arteluce in 1939 and quickly became an international reference in the Modern Design movement in this field. He won numerous awards and prizes, the most prestigious of which were the Compasso d'Oro in 1954 and 1955, and the Honorary Diploma of the Triennale of Milan. He leaves behind a resolutely modern and contemporary legacy, from which his successors were largely inspired.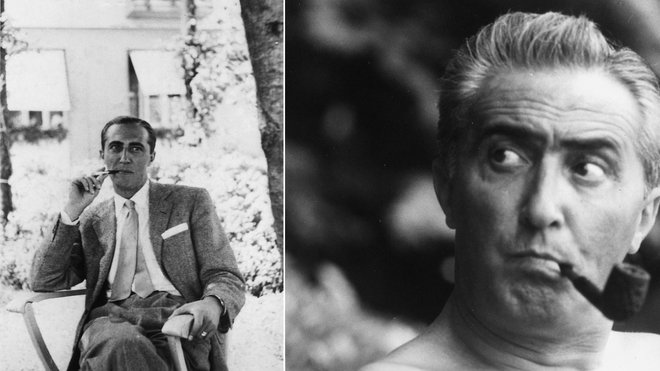 « There are always different ways to reach the goal. But I've never been interested in the shape, except for the shape of the bulb lamp from which I have to create a termination, a support. »
- Gino Sarfatti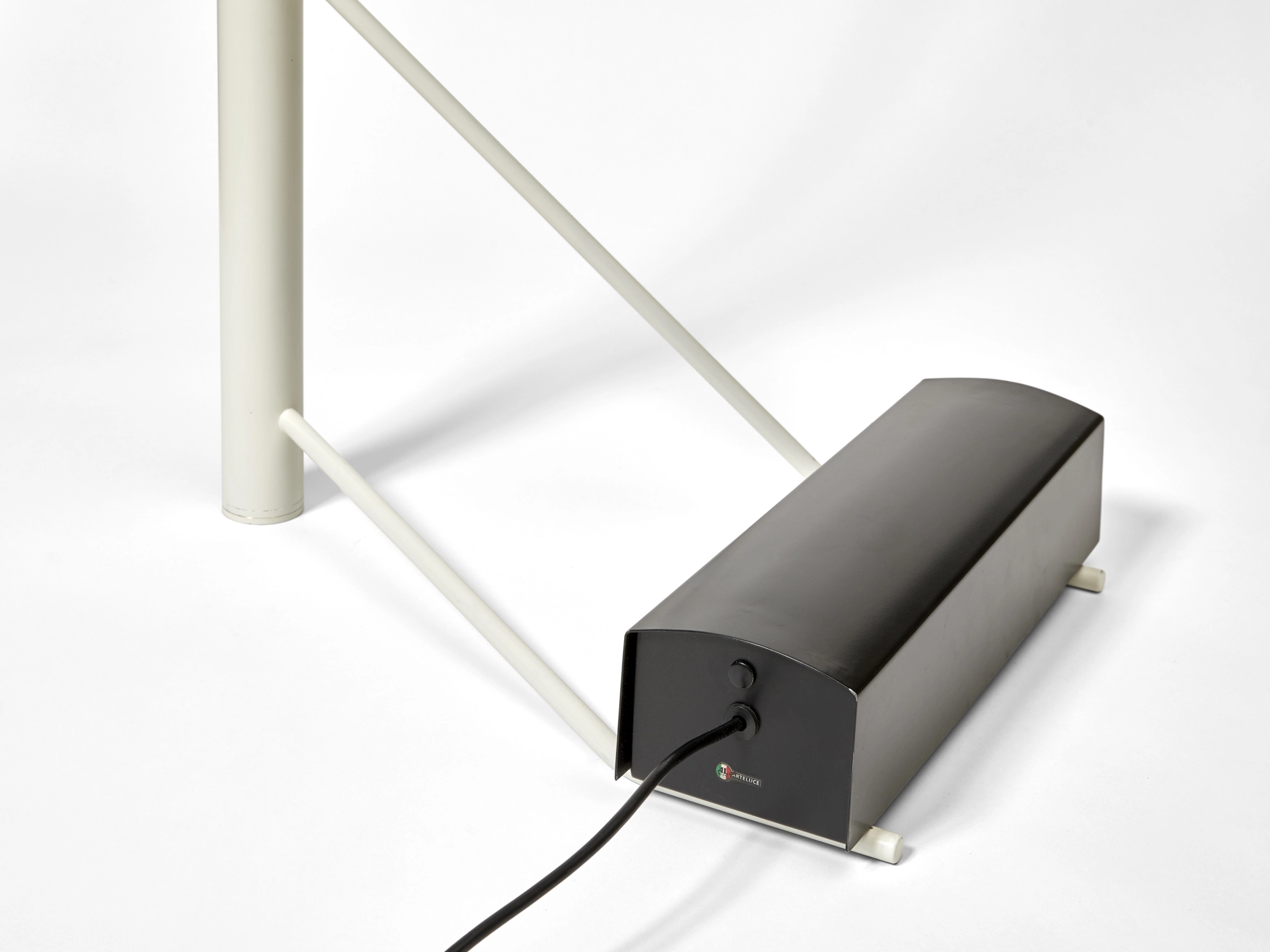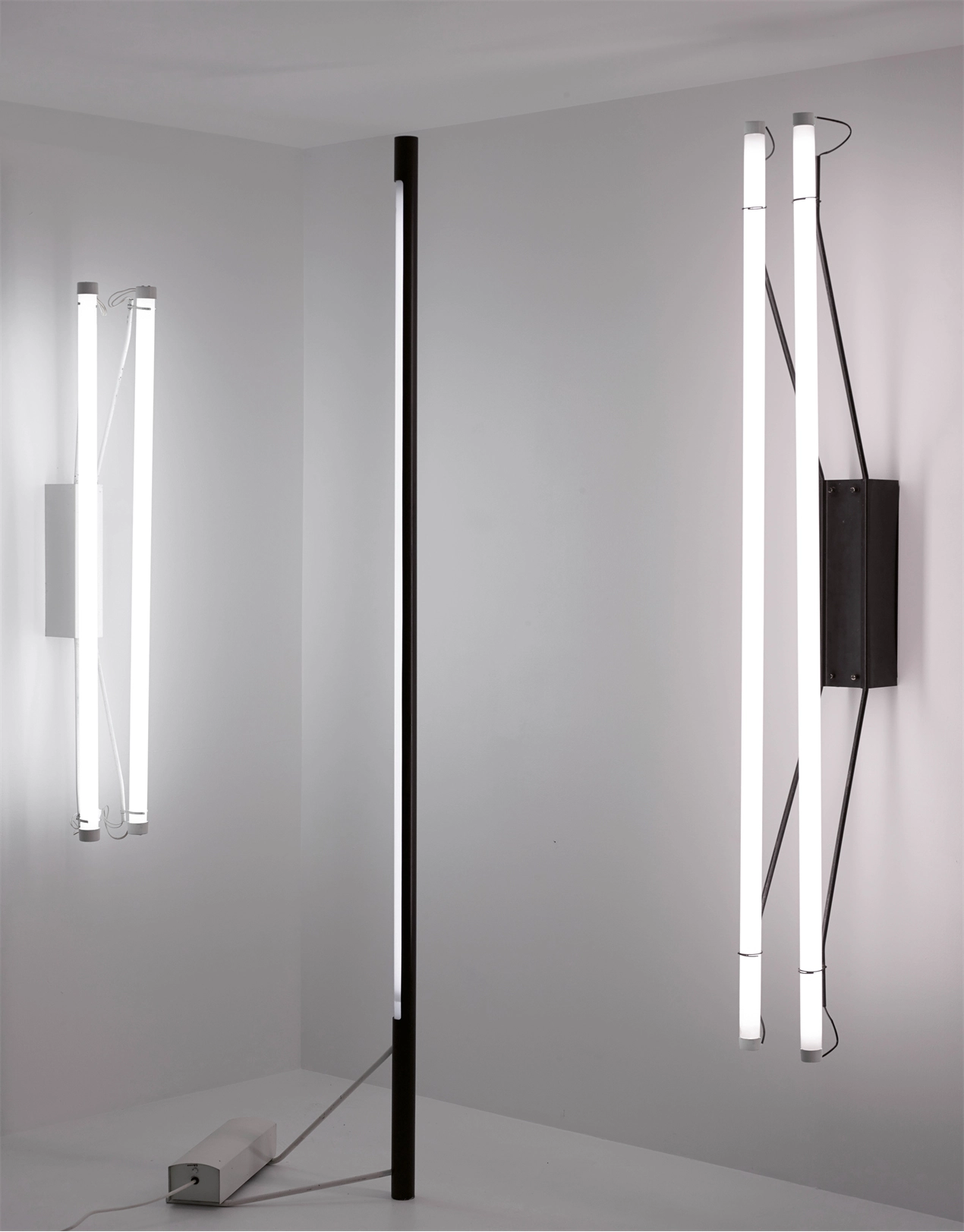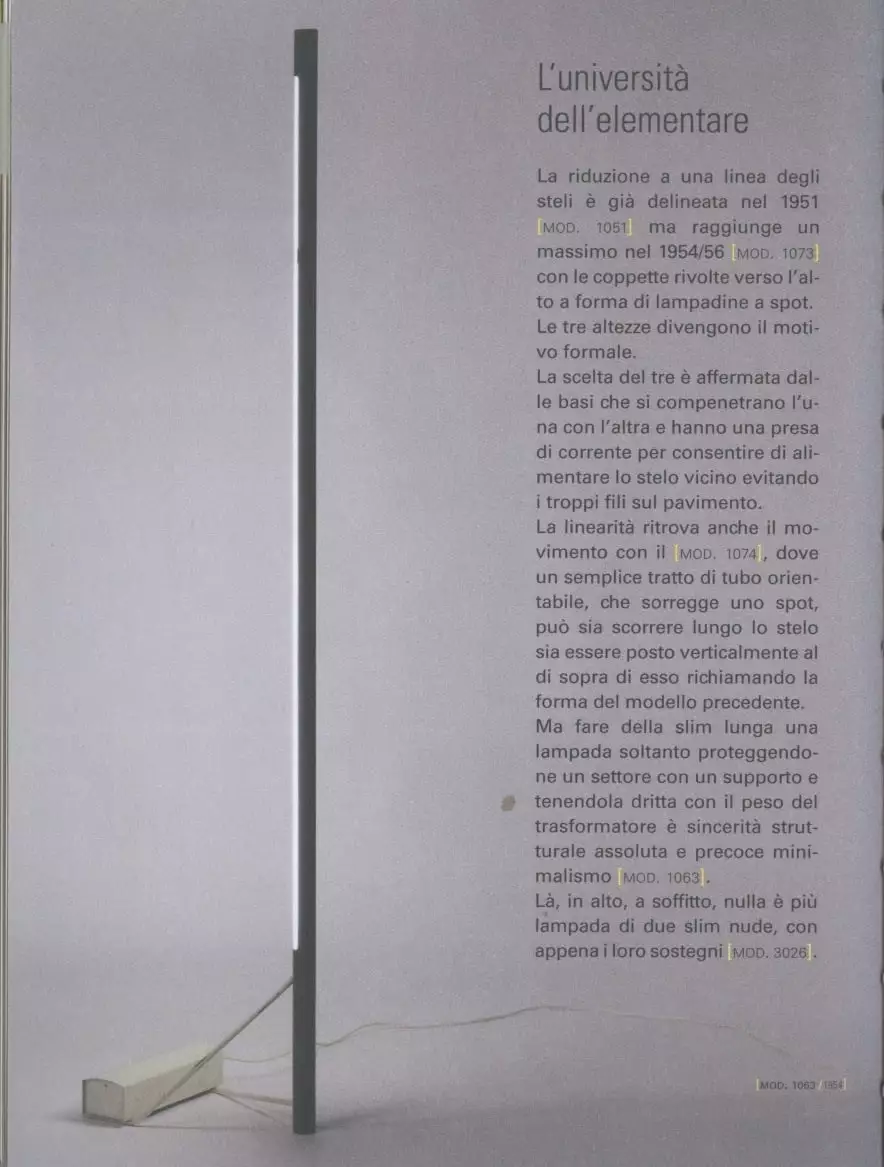 The '1063' floor lamp is emblematic of Sarfatti's work: a lacquered aluminum tube containing a fluorescent bulb sits vertically on the floor and is held in balance by its ballast, containing the neon transformer.

This piece from 1954 is probably one of the most radical of the designer. Sarfatti reduces the floor lamp to its most essential form, in a way that might recall Dan Flavin's pioneering introduction of fluorescent light into the art world in the early 1960s, which also focused on the minimalist use of light as a medium in itself.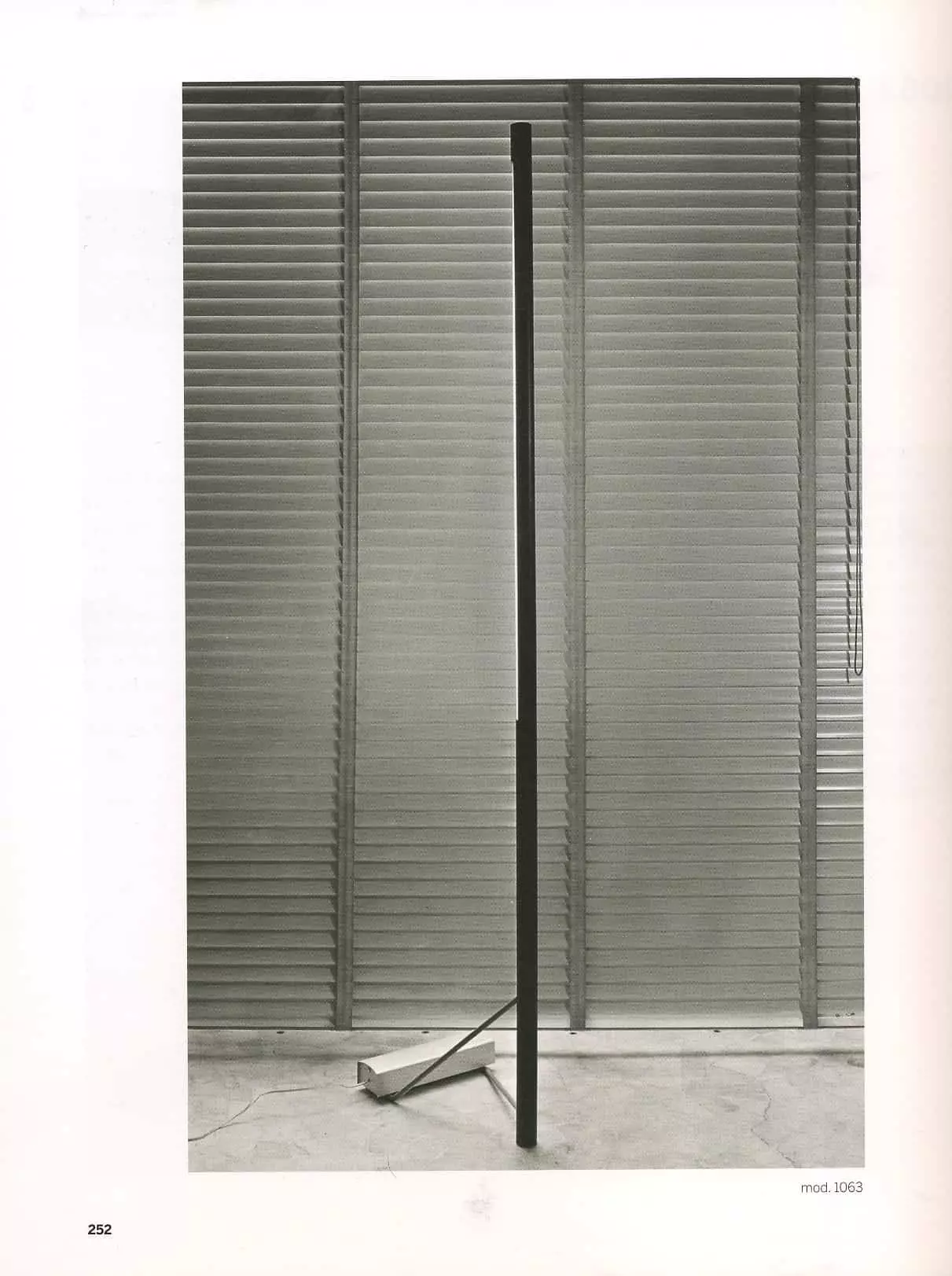 Gino Sarfatti's 1063 model