The Créateurs Design Awards is a program that highlights extraordinary work in the interior design, product design and architecture fields, by shedding a light on the people and entities that drive vision in these creative industries. Its 300 plus voting members, from 50 different countries, are among a distinguished group of design leaders and international press members.
This year, the 'Excellence in Art & Design Curation' brought together phenomenal work by institutions and galleries alike, celebrating the originality of exhibition concepts, as well as the quality, care, and precision of their realisation. 'step by step', our 2022 exhibition revolving around the theme of ladders, and bringing together new work by all the designers represented by the gallery (and more), was named the Winner of this category.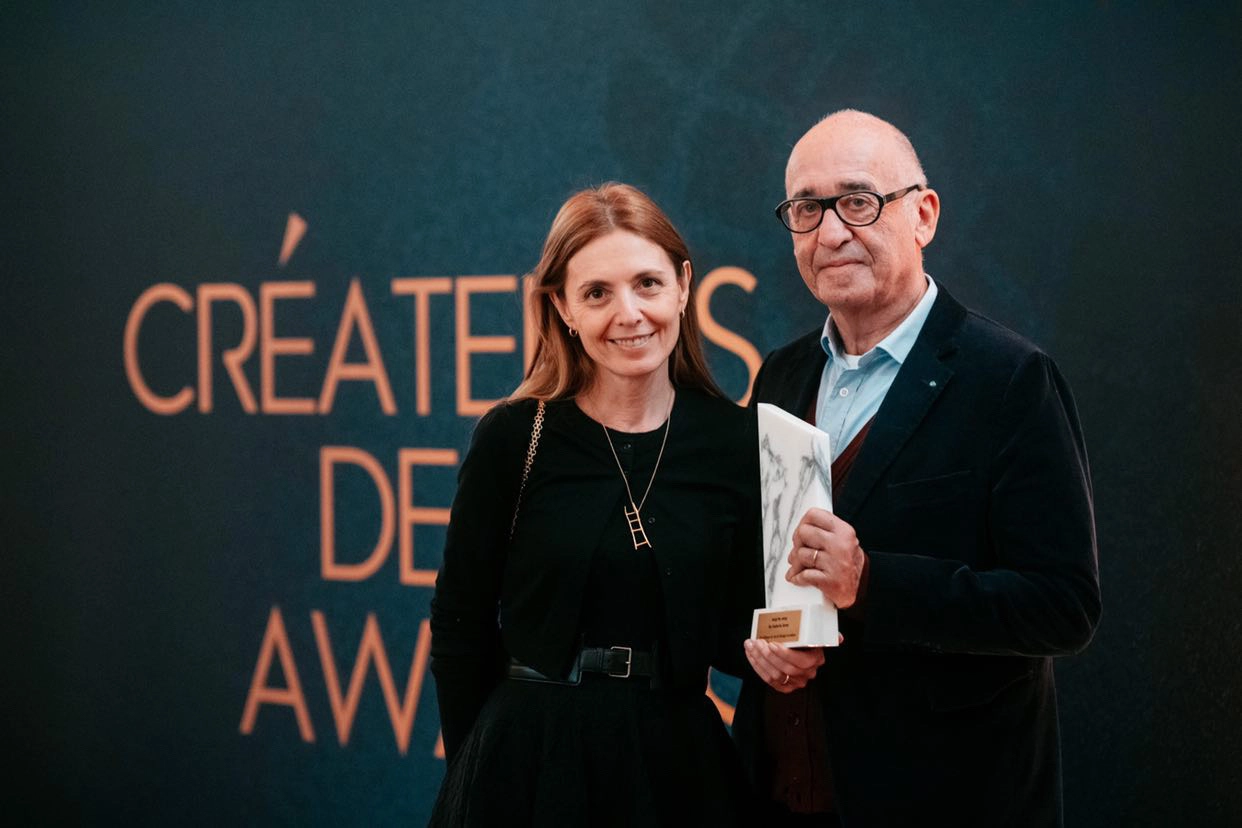 Clémence and Didier Krzentowski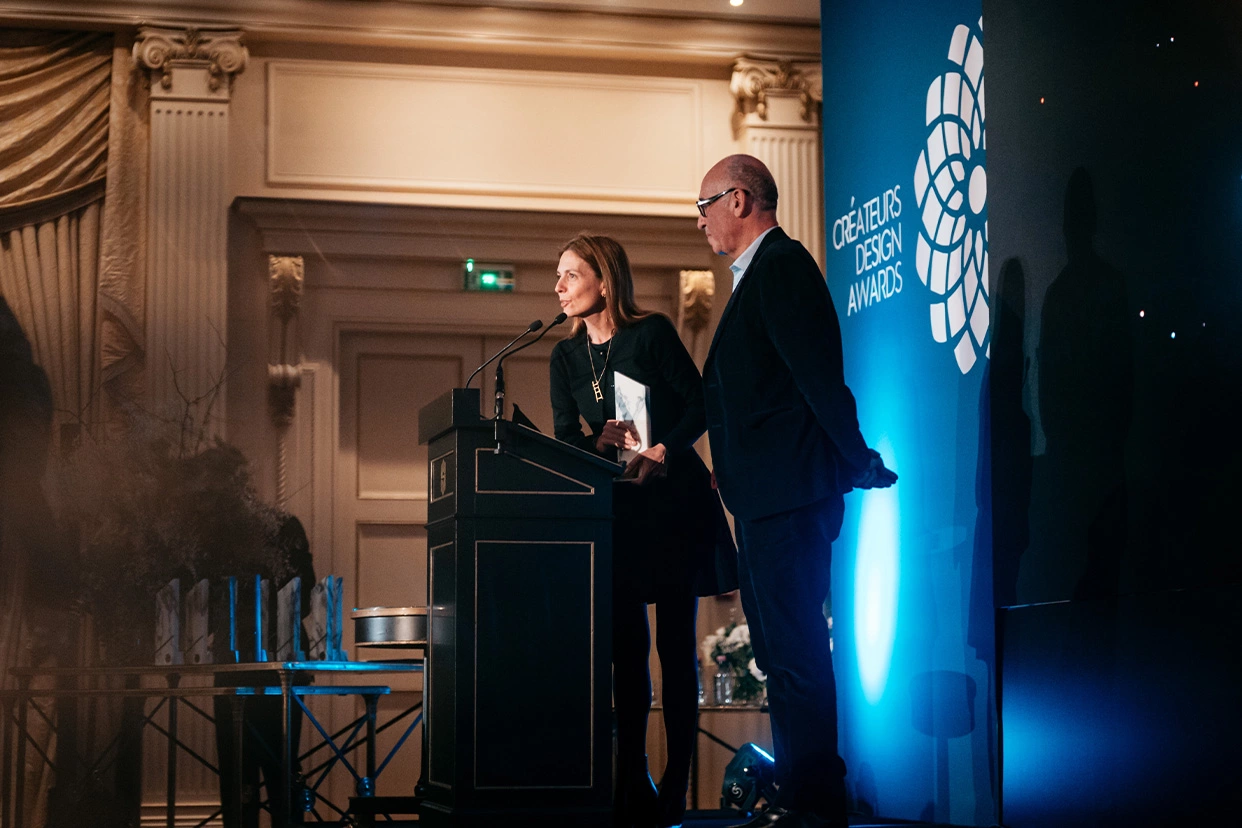 Participating designers included Virgil Abloh, Edward Barber and Jay Osgerby, Guillaume Bardet, François Bauchet, Ronan and Erwan Bouroullec, Pierre Charpin, Jean-Baptiste Fastrez, Front, Konstantin Grcic, Jaime Hayon, Hella Jongerius, Chris Kabel, François Lafortune, Sven Abplanalp, Alessandro Mendini, Dominique Modiano, Jasper Morrison, Marc Newson, Muller Van Severen, Julie Richoz, Jerszy Seymour and Studio Wieki Somers.
On the occasion of this show, each designer offered their own interpretation to the theme of the ladder; all together, the twenty plus pieces offered a generous panorama on the ladder as an object — stylistic, functional, metaphorical — and shed light on a piece of the home that is often overlooked.
Créateurs Design Awards 2023