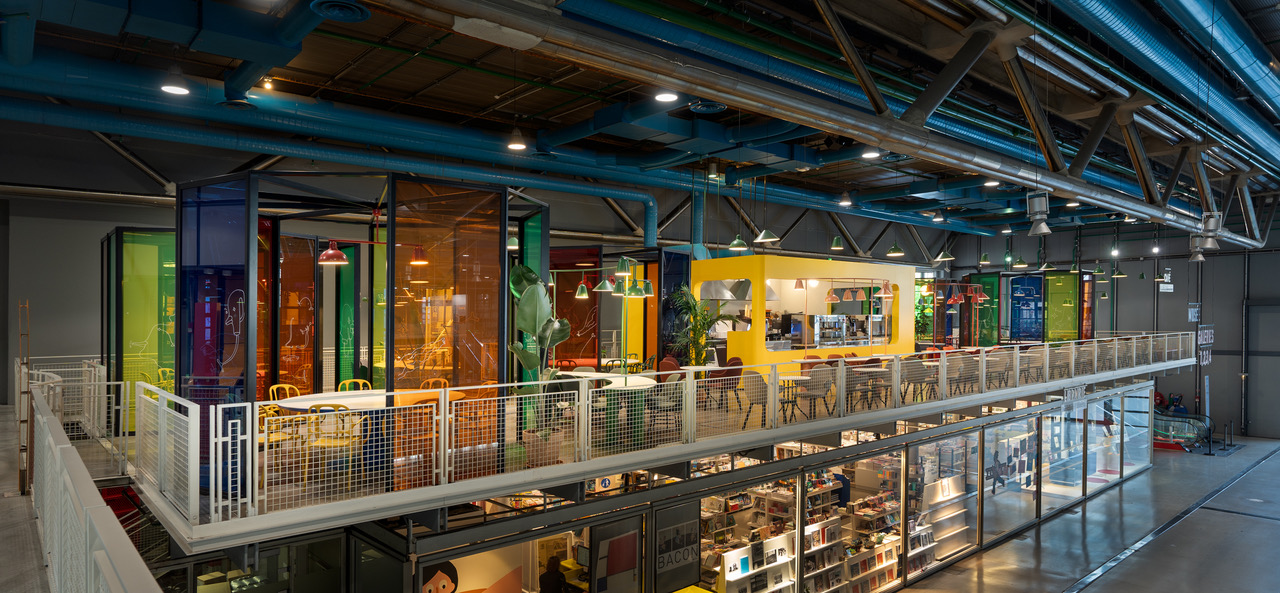 The new 'Café Le Central' of the Centre Pompidou - nestled in the Parisian museum's mezzanine level - invites us into the colorful world of Madrilenian designer Jaime Hayon.
Conceived as a playful and sophisticated space, the café offers a complete physical experience, inviting the public to wander around the serpentine tables and the large, brightly colored panels.
The space is organized around multiple 'pavilions', which create a play between intimate areas and open spaces. It is within this dreamlike landscape that Jaime Hayon places his figures, shapes, and motifs, which he draws directly on the transparent glass panels. The vivid colors, transparency and lines match harmoniously with the volumes and unique identity of the site.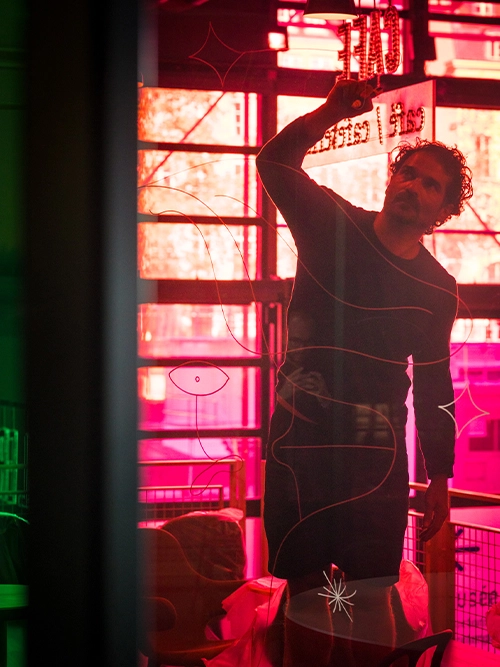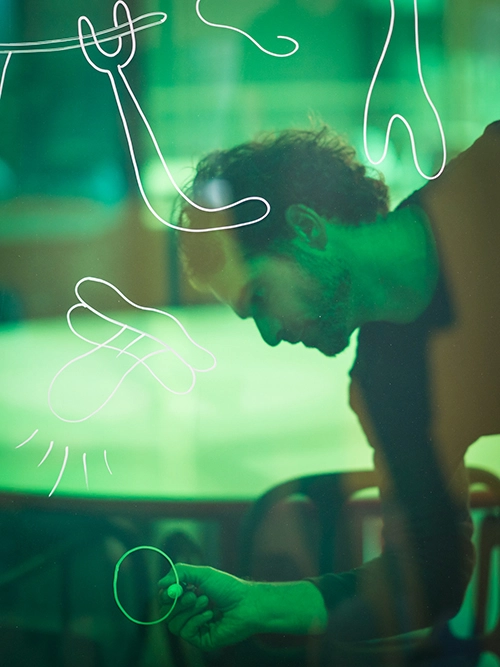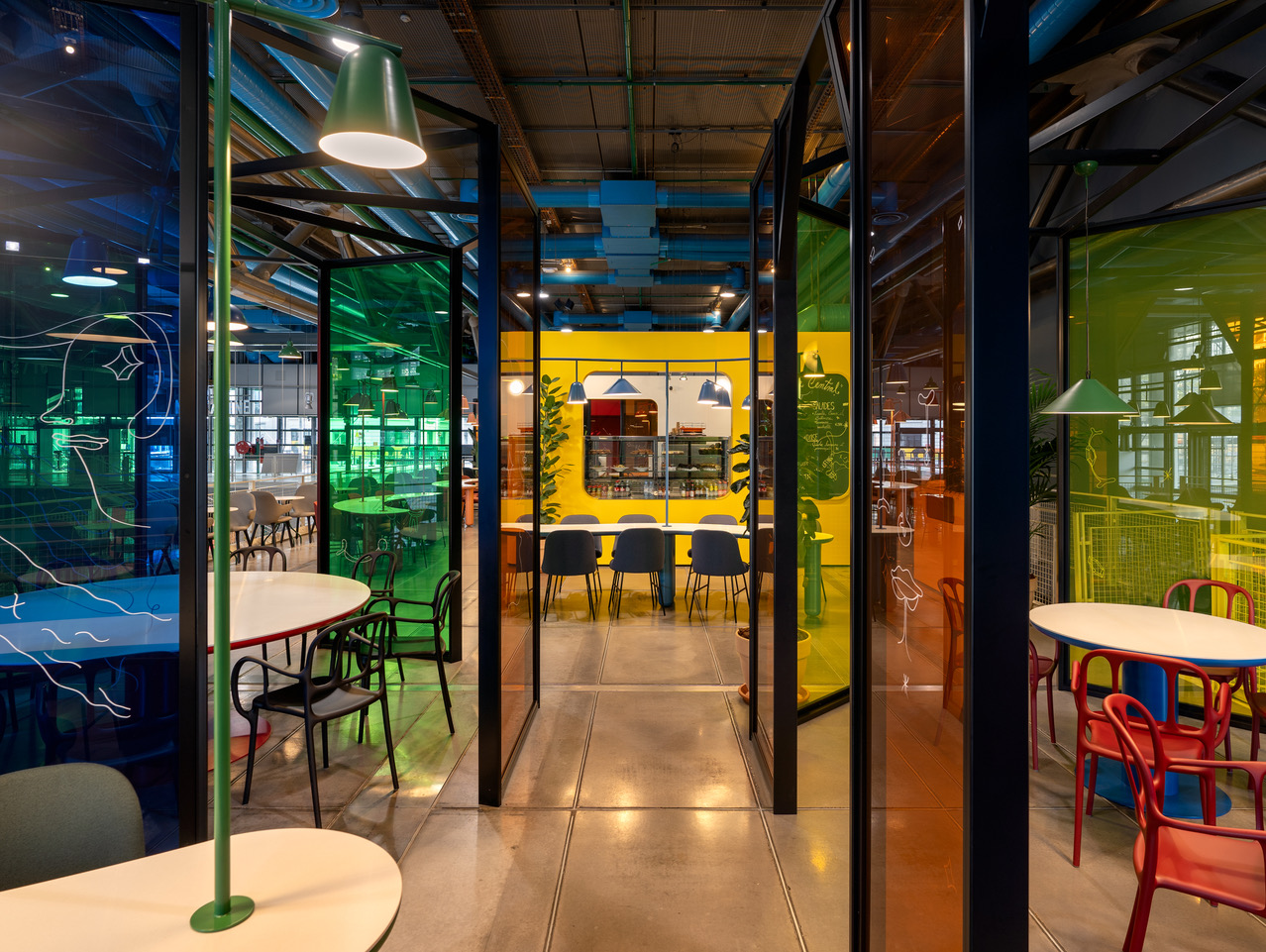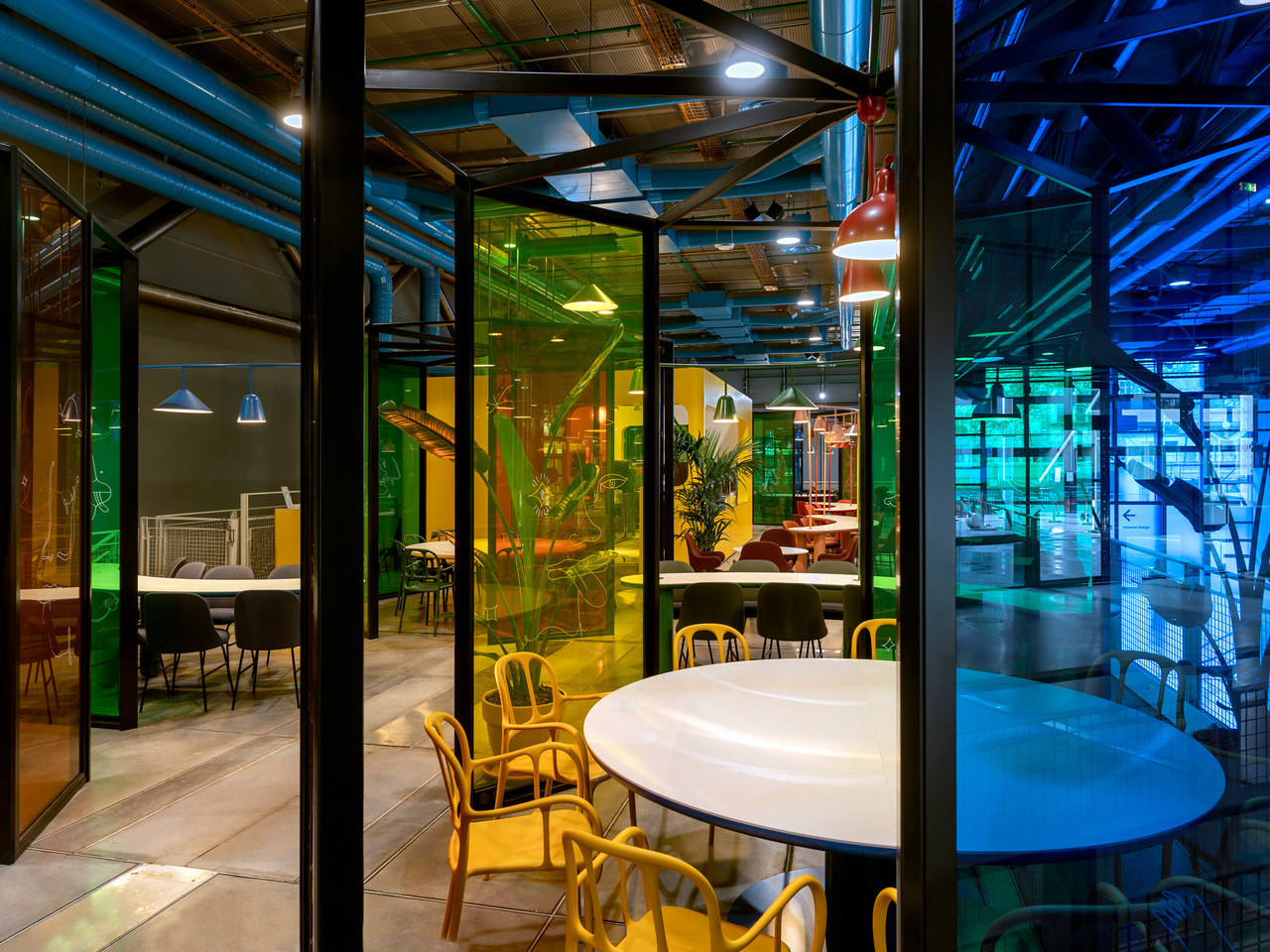 Jaime Hayon | Café central