Guillaume Bardet's timeless liturgical furniture for Notre-Dame de Paris
The French designer's project was selected by the Archbishop of Paris after a long and rigorous process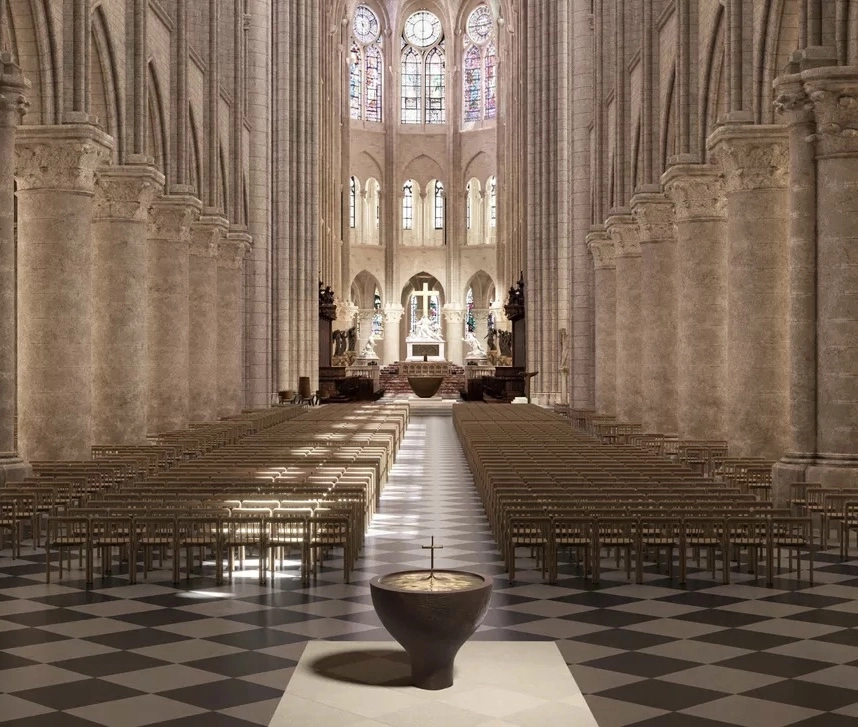 After an extensive and meticulous selection process, Guillaume Bardet's project for the liturgical objects of Notre-Dame de Paris has been chosen to contribute to the cathedral's reconstruction and renovation. In a momentous decision, Mgr Laurent Ulrich, the Archbishop of Paris, has entrusted Bardet with the realization of his vision for five essential elements: the altar, ambo, cathedra and associated seats, tabernacle, and baptistery.
Guillaume Bardet, renowned for his profound and minimalist approach, has opted for bronze as the material for these five pieces, highlighting their refined and graceful forms. The ambo, characterized by its distinctive capital T shape symbolizing freedom, was the initial concept that took shape within his vision. Likewise, the baptistery embodies circularity, allowing visitors to move effortlessly within its space. Bardet's intention was to embrace organic shapes that evoke a profound sense of permanence and spiritual devotion.
"I wanted natural forms for a work on the immutable", explained the designer. His exceptional designs achieve just this: they effortlessly harmonize tradition and innovation, perpetuating an aura of sanctity that transcends the constraints of time and leaves a lasting impression of wonder and reverence.
The Cathedral will reopen to the public in December 2024.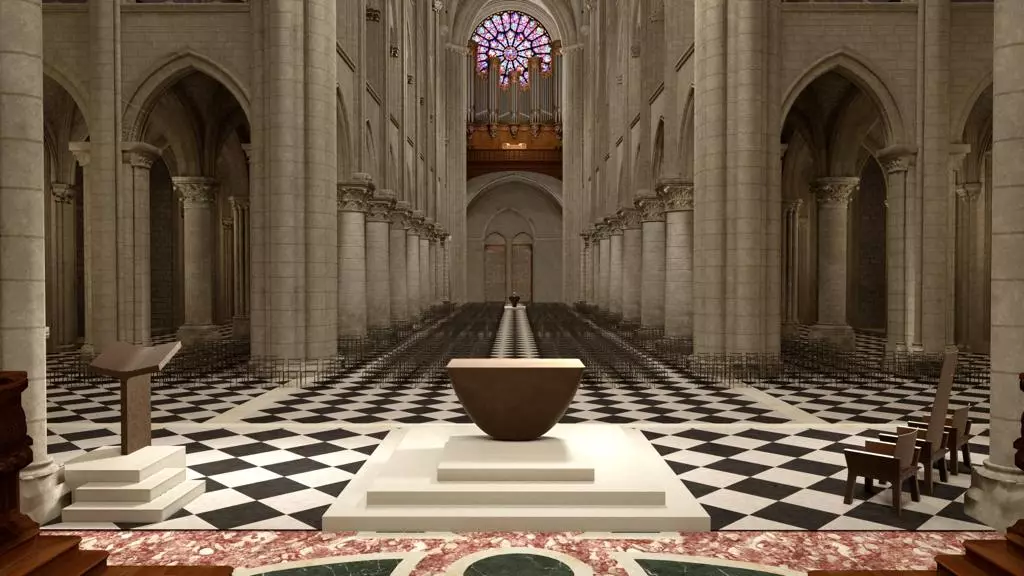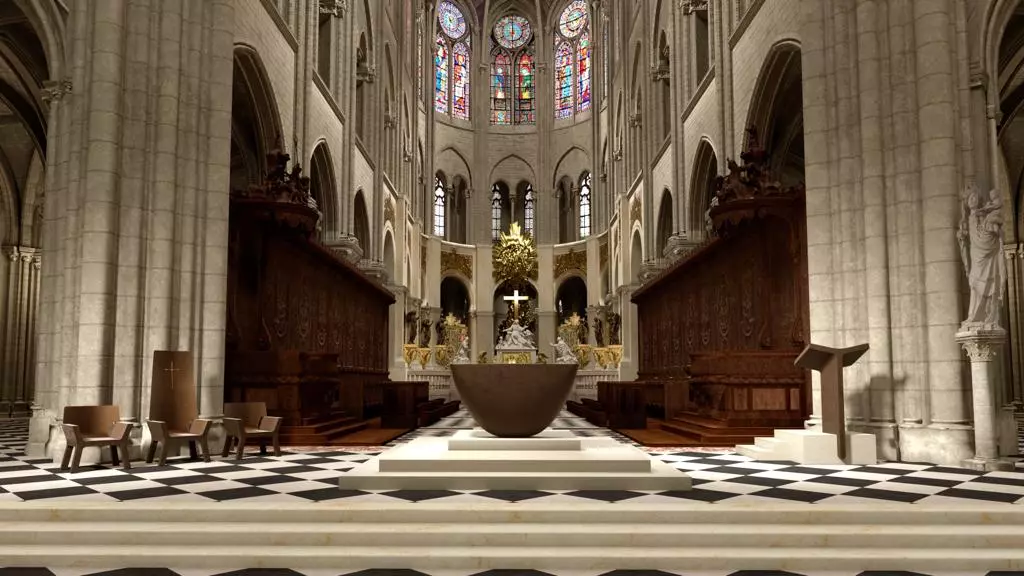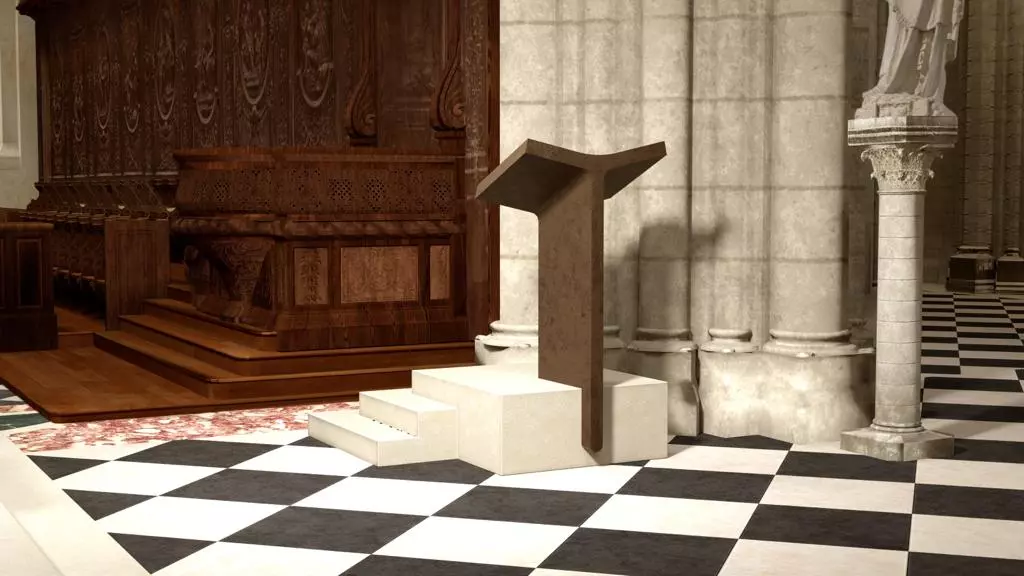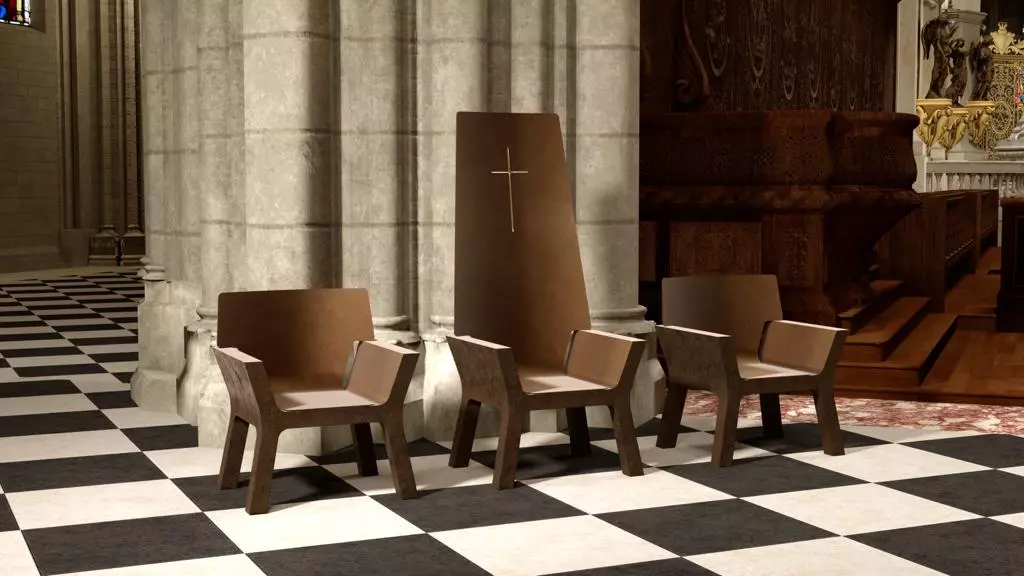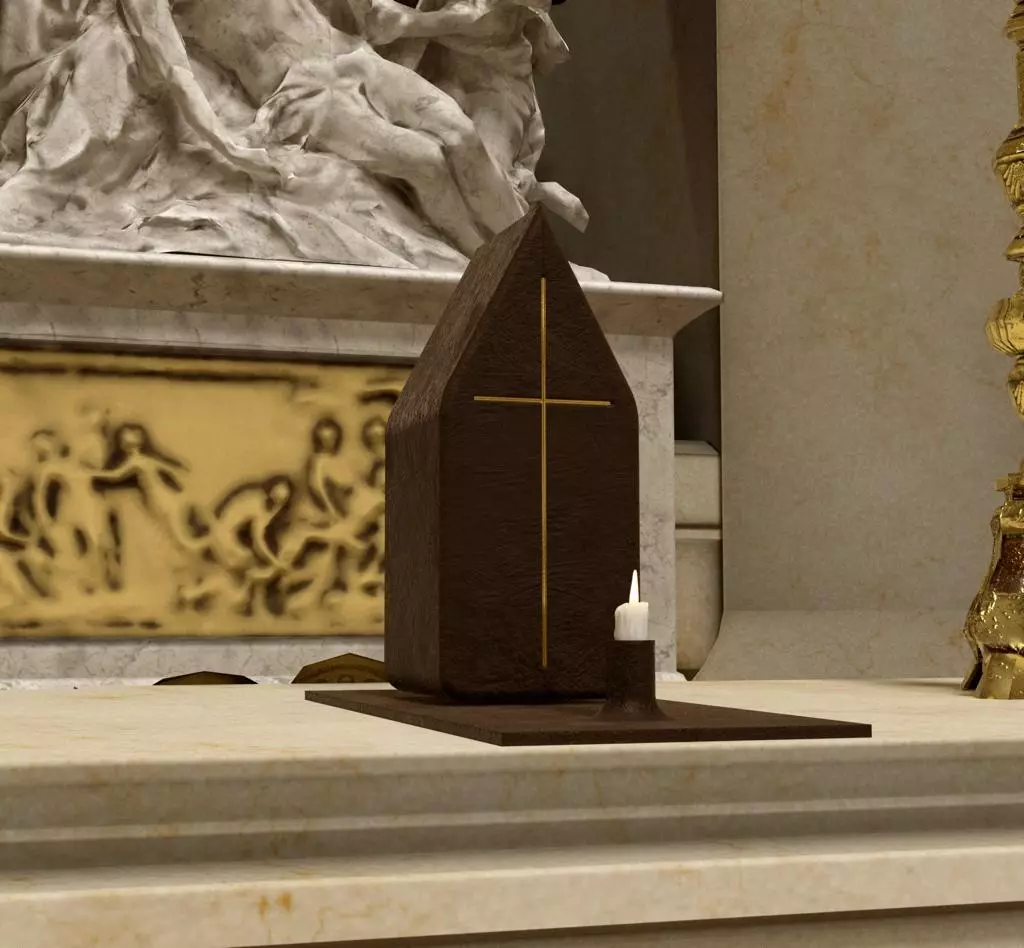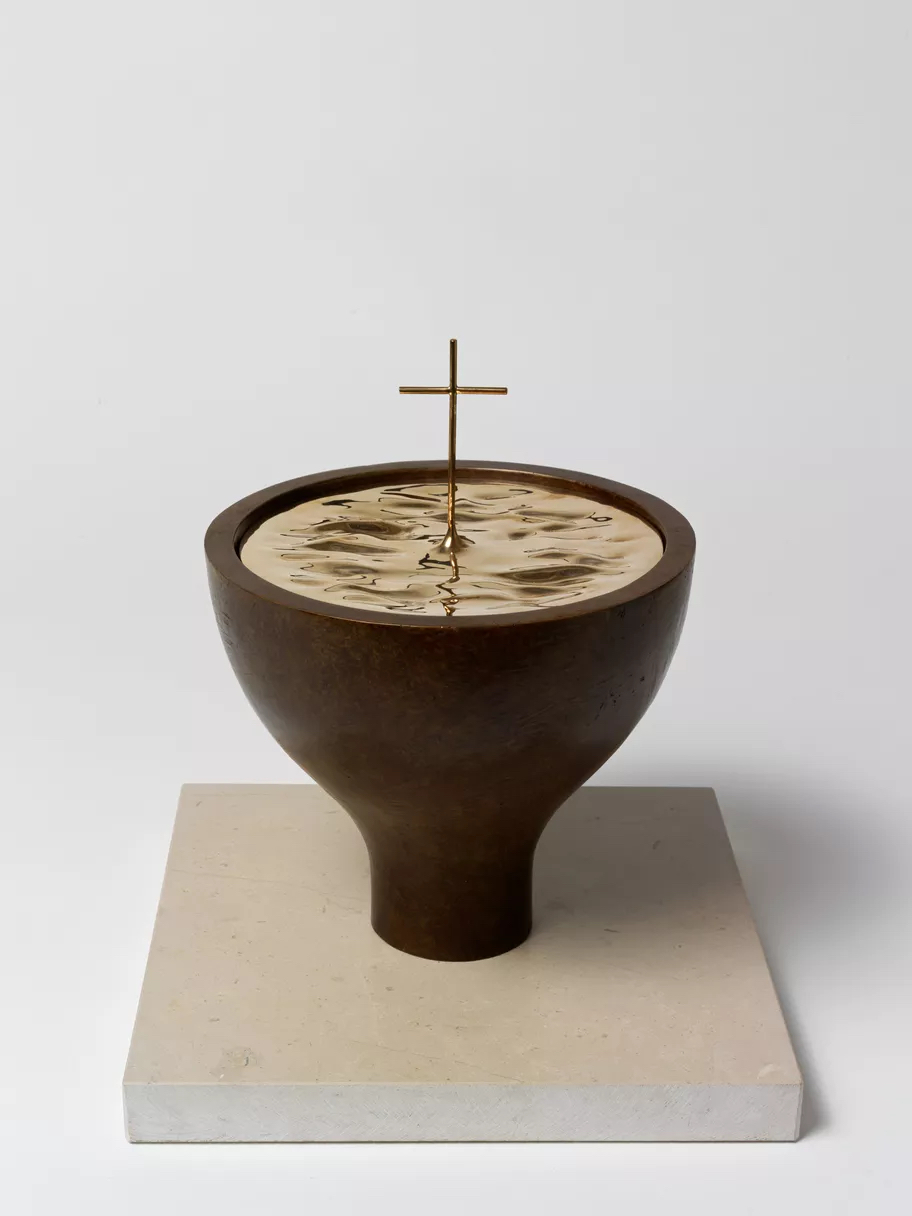 New liturgical furniture for Notre-Dame de Paris