Between Design and Fashion
From Erwan Bouroullec to Virgil Abloh, Jaime Hayon to Pierre Charpin, it is not uncommon for contemporary designers to explore creative endeavours within the fashion industry.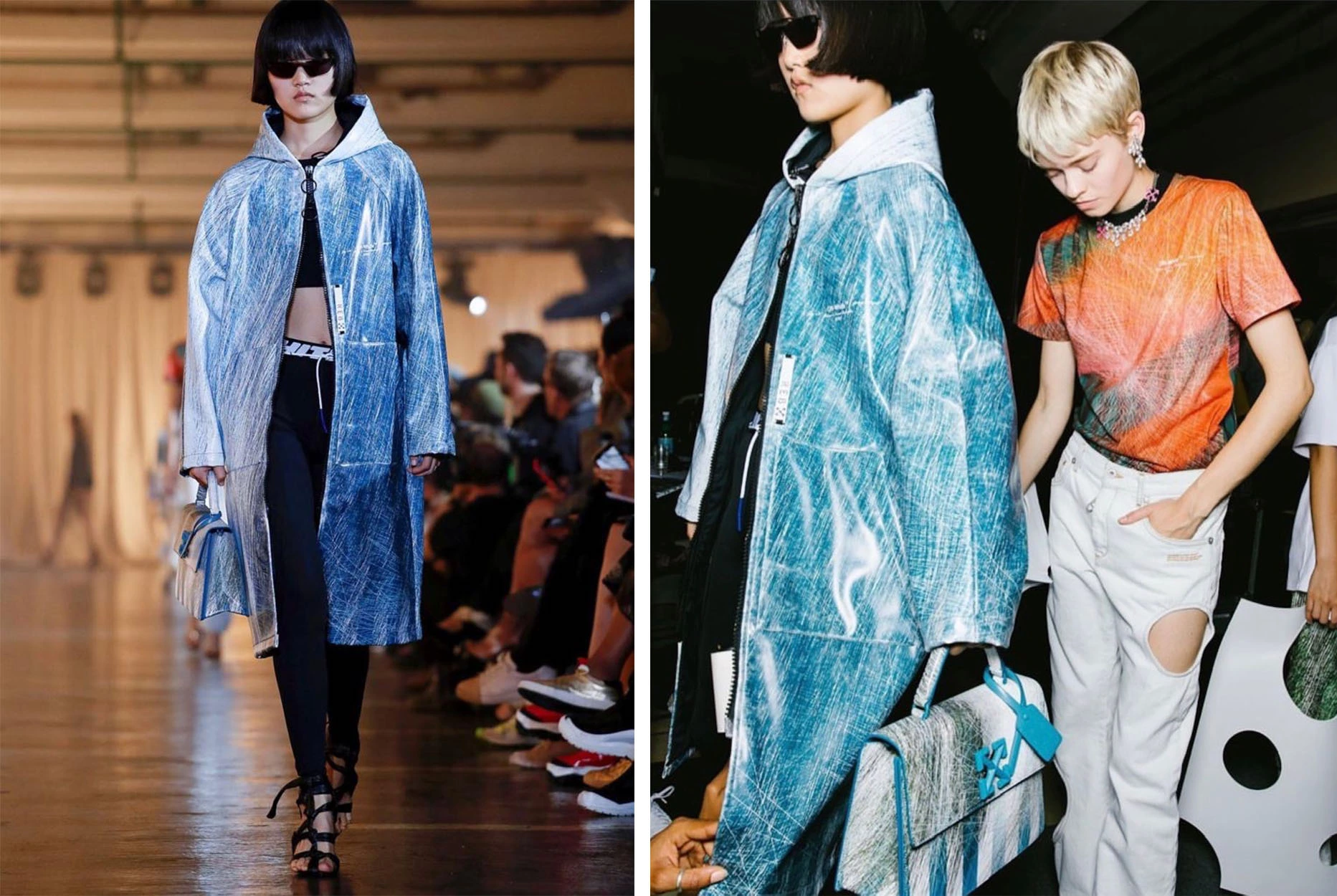 Virgil Abloh x Erwan Bouroullec
At once an architect, designer, artistic director of Louis Vuitton Homme and founder of the brand Off-White, Virgil Abloh is a quintessential figure of modern versatility. For Off-White's spring 2020 collection, the American creator celebrated the connection between art and haute couture by collaborating with one of Galerie kreo's leading designers: Erwan Bouroullec.
Bouroullec created a series of paintings generated by a computer program translating each pixel of a chosen photograph into a line of colour. The result formed a sumptuous collection of entirely abstract compositions, which Abloh employed as patterns for his haute couture pieces. Through this inventive collaboration, the two artists redefined the boundaries that exist between art, design and fashion, bridging the three into a single cohesive space.


Abloh's decision to unite fashion and design for this collection was impressive in its result, but also in its intention. The realms of fashion and design have indeed seldom collided, in the sense that the two industries are worlds apart, namely in their relationship to the notion of time.  While fashion must adhere to quickness — new products must be created continually, season after season — design is in the business of taking its time, allowing for a period of reflection, research and technical elaboration. One does not buy a garment like one would a design object, and once acquired, the two are not considered in the same way. Yet Abloh plays with the two's differences and takes joy out of making them mingle.
"Collaborations are very important to me, but I refer to them more as 'conversations.'" he says. "If we have a good conversation, we can do something with it. This work with the Bouroullecs is a good example of that kind of practice. We are in the same gallery, we know each other, they are interested in fashion, and fashion is my field. So, let's share this space and do something new!"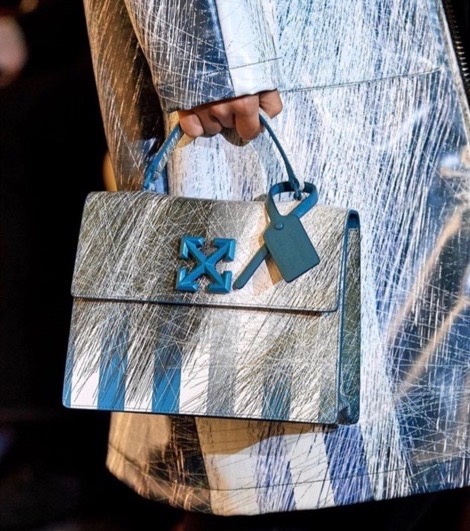 Similarly, Erwan sees design as "a conservative force that caters only to one part of society. This venture into fashion represents a way to bring communicability, urgency and relevance for fashion people, to the design world through this groundbreaking collection. "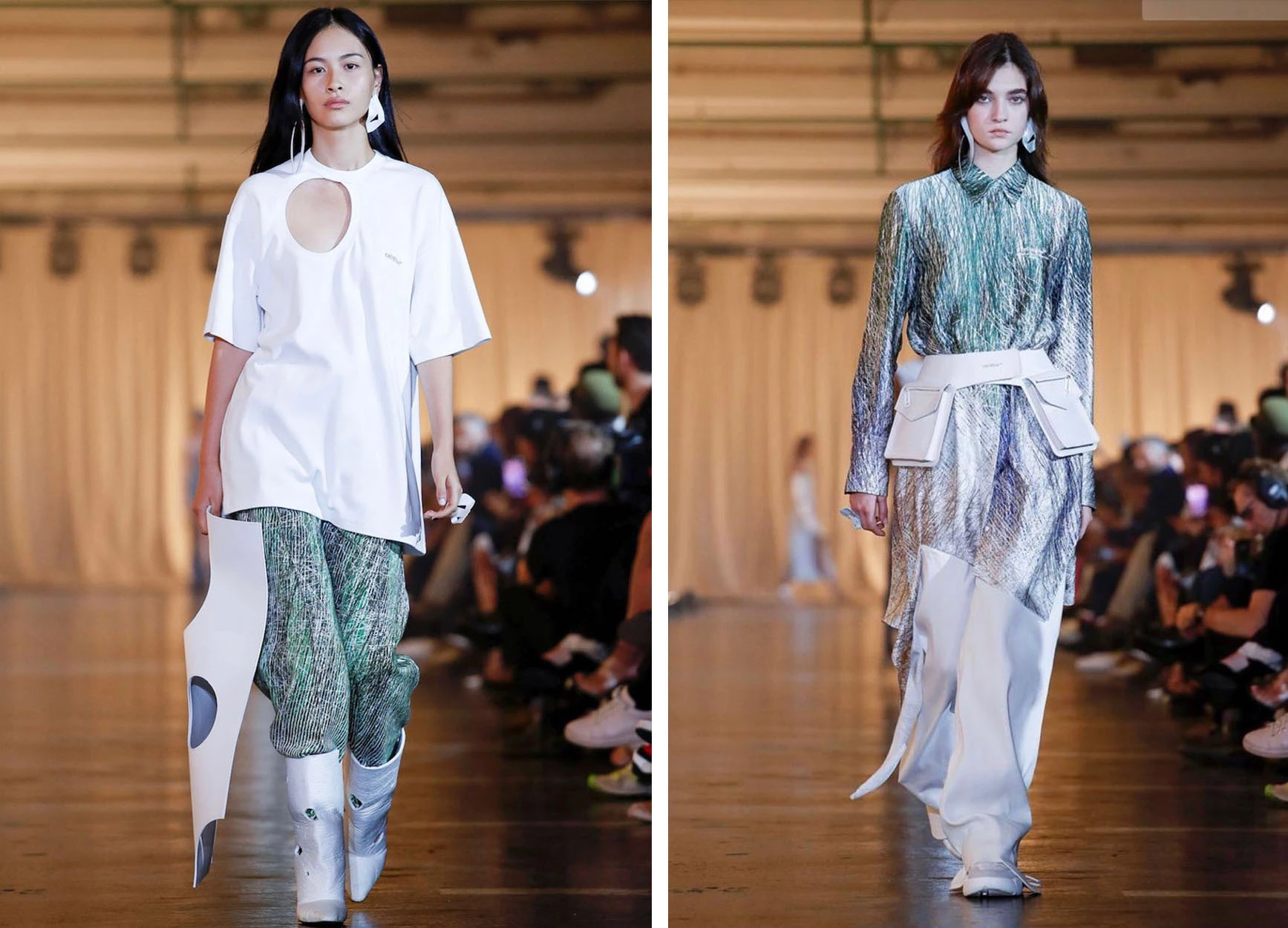 Collection Off-White printemps-été 2020- (c) SDP
Studio Wieki Somers
x
Alexander Mc Queen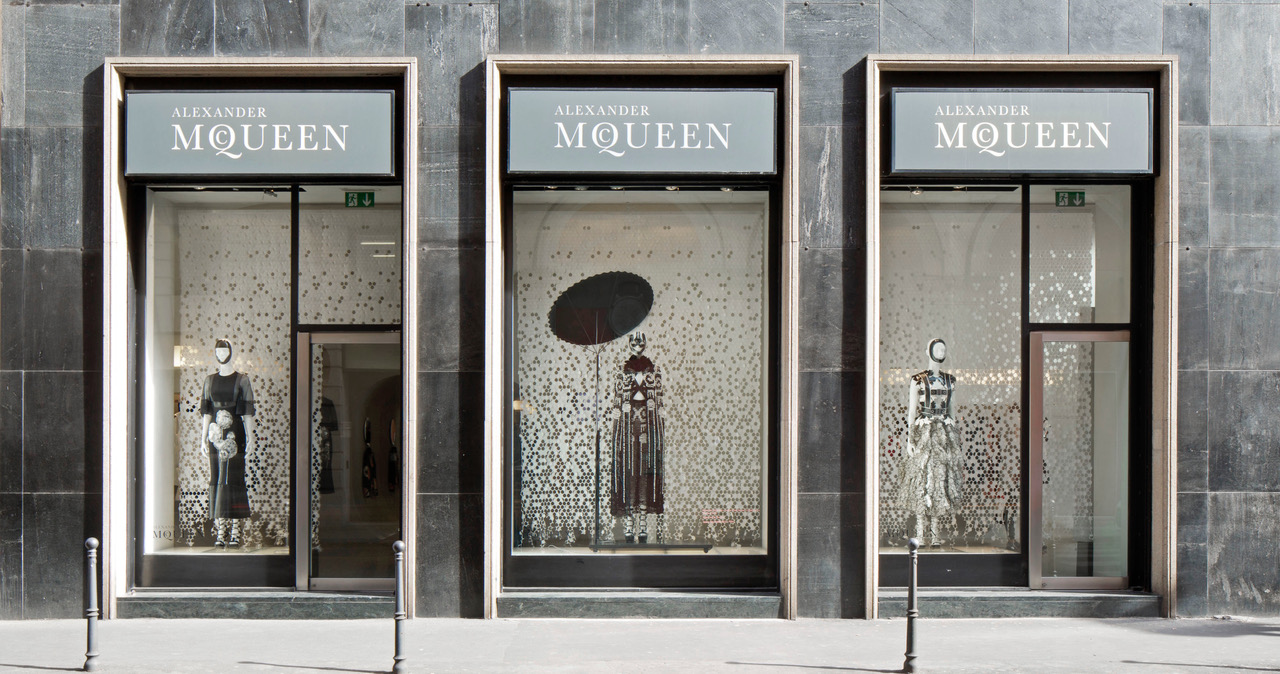 Another notable encounter between design and haute couture occurred when Studio Wieki Somers and Alexander McQueen joined forces at the Salone del Mobile in Milan in 2015.
On this occasion, three sculptural lamps from Wieki Somers' Mitate collection were displayed alongside McQueen creations in the British couturier's Milanese boutique, in a way that captured sthe complementarity of the two arts. On the one hand, the lighting enhanced the outfits on display; on the other, the couture gave a distinctive shape to the light. In fine, the storefront was transformed into an immersive window in which each object occupied a central position.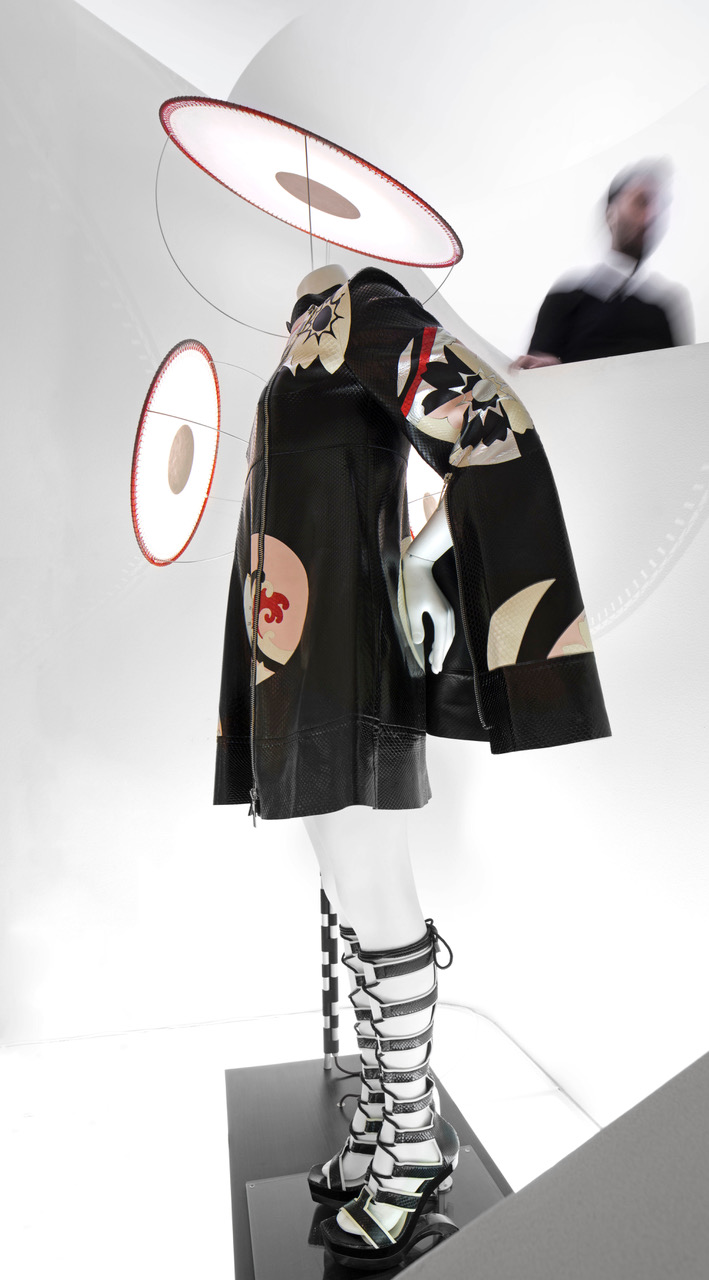 Blossom Rain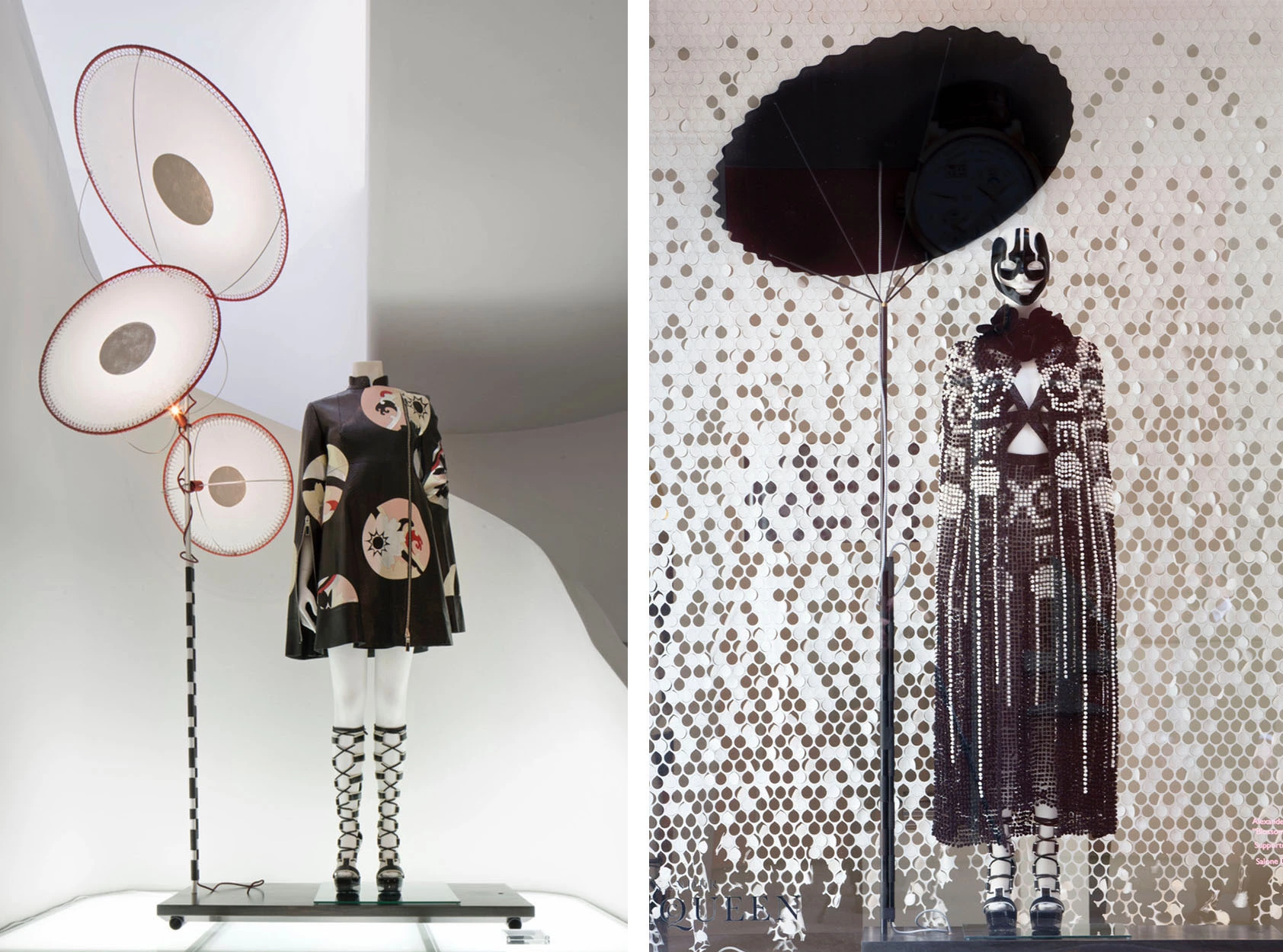 Courtesy of Studio Wieki Somers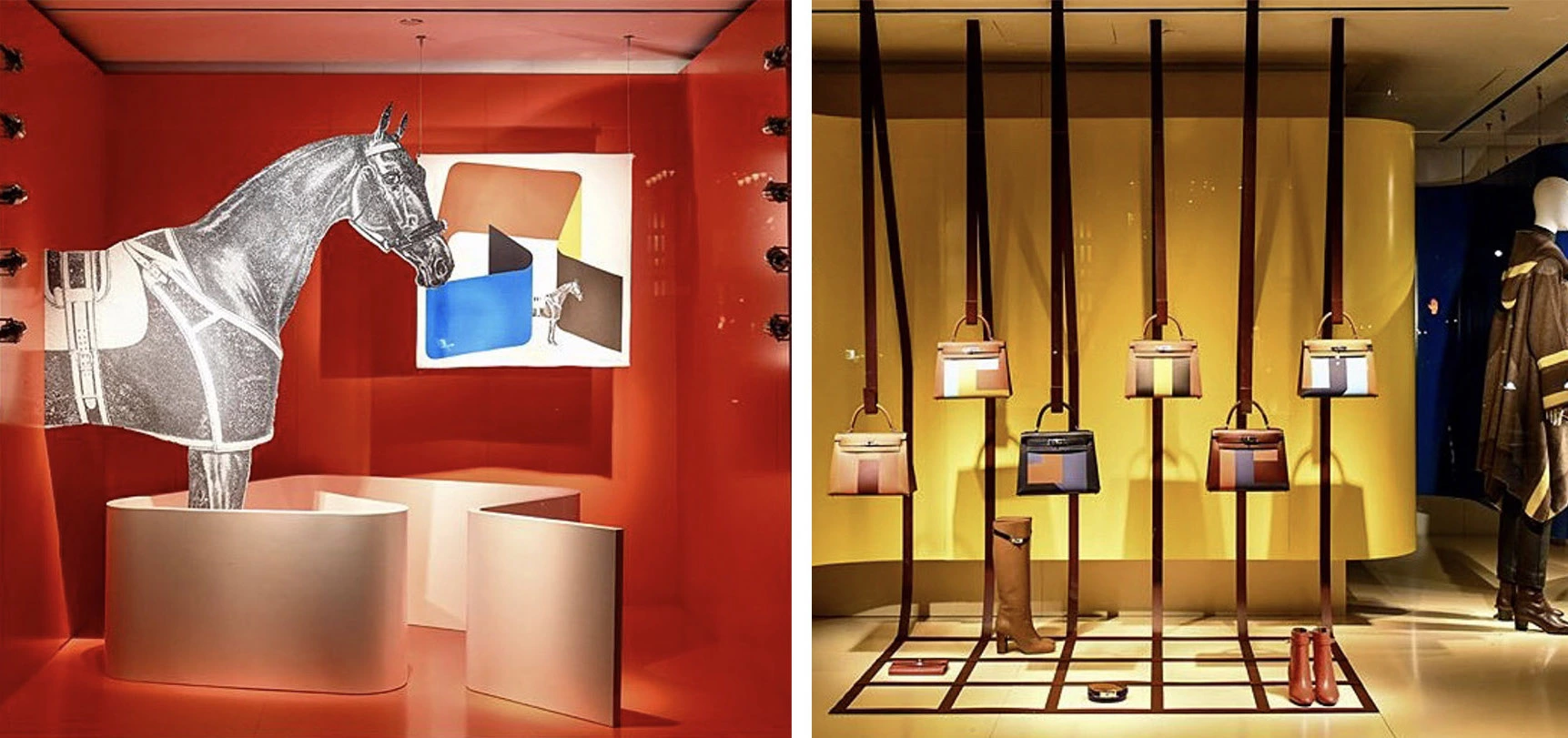 With his collaboration with the iconic luxury brand Hermès, the French designer Pierre Charpin propelled his own geometric and colourful visual universe into the accessorial realm, transposing his drawings of coloured ribbons onto the famous 'carrés Hermès'.
The drawn ribbons defined the surface of the scarves' fabric, creating space for movement and evasion. True to Hermès' storied tradition, the pattern also featured a horse exploring the scarf's new graphic space — thus intertwining Charpin's creative identity with that of Hermès.
la Serpentine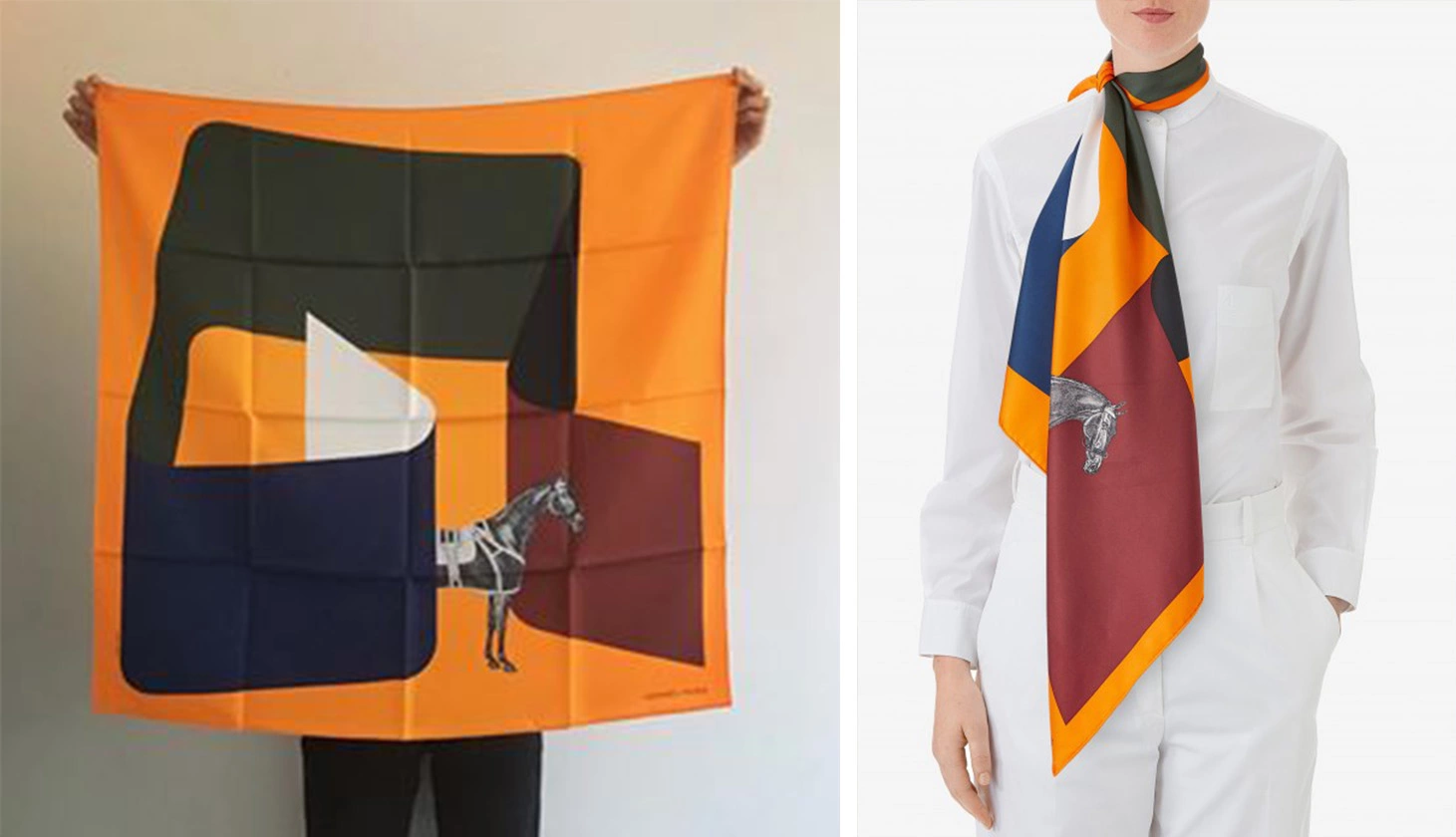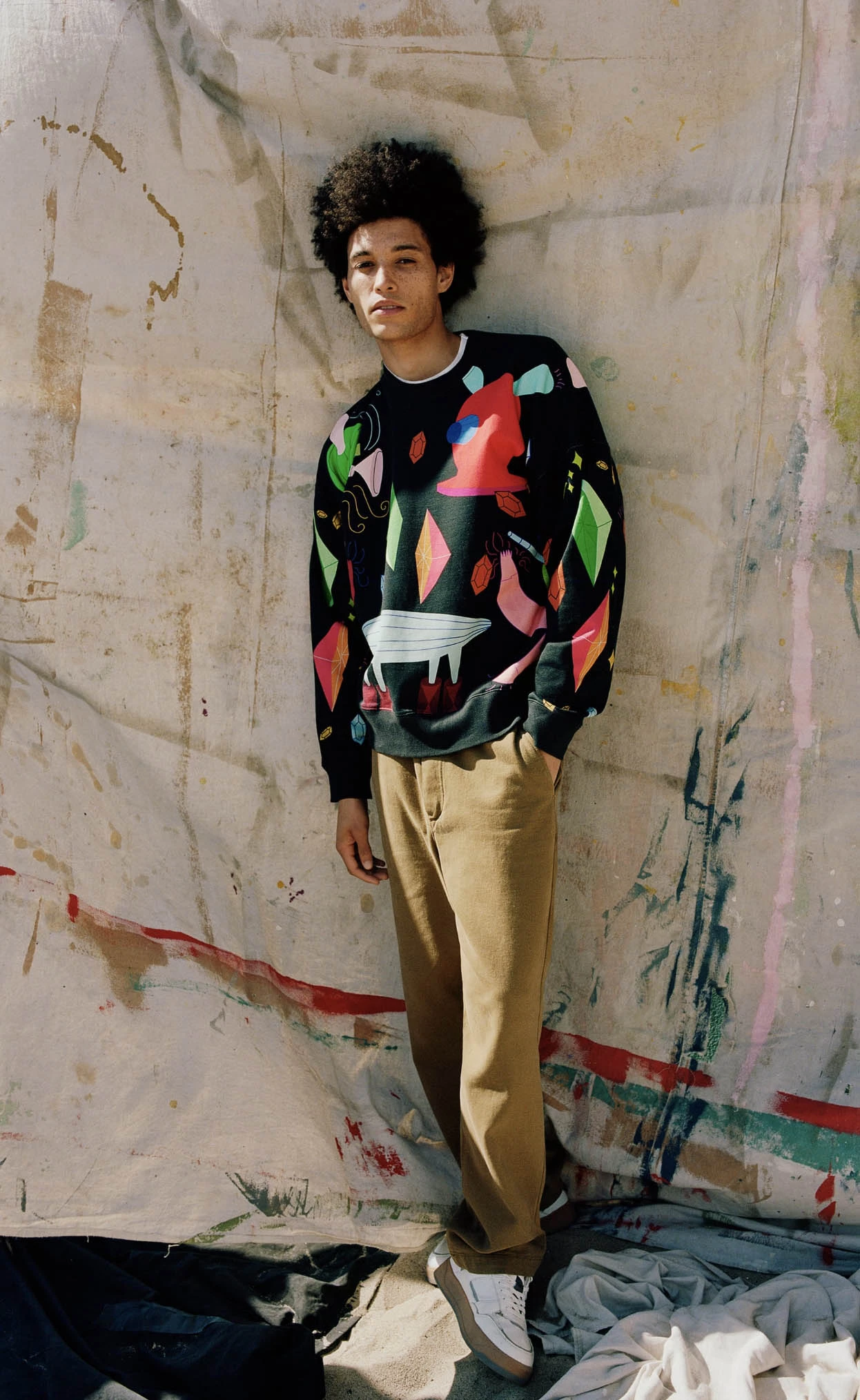 In his recent collaboration with the major Spanish apparel brand Zara, Jaime Hayon also placed his design talent at the service of the fashion industry.
His clothing collection, full of life, shimmering colors and whimsical shapes, reflected the characteristics that typically define his design production. The pieces were urban, joyful, contemporary and daring — a sartorial self-portrait of sorts.
Joyful, contemporary & daring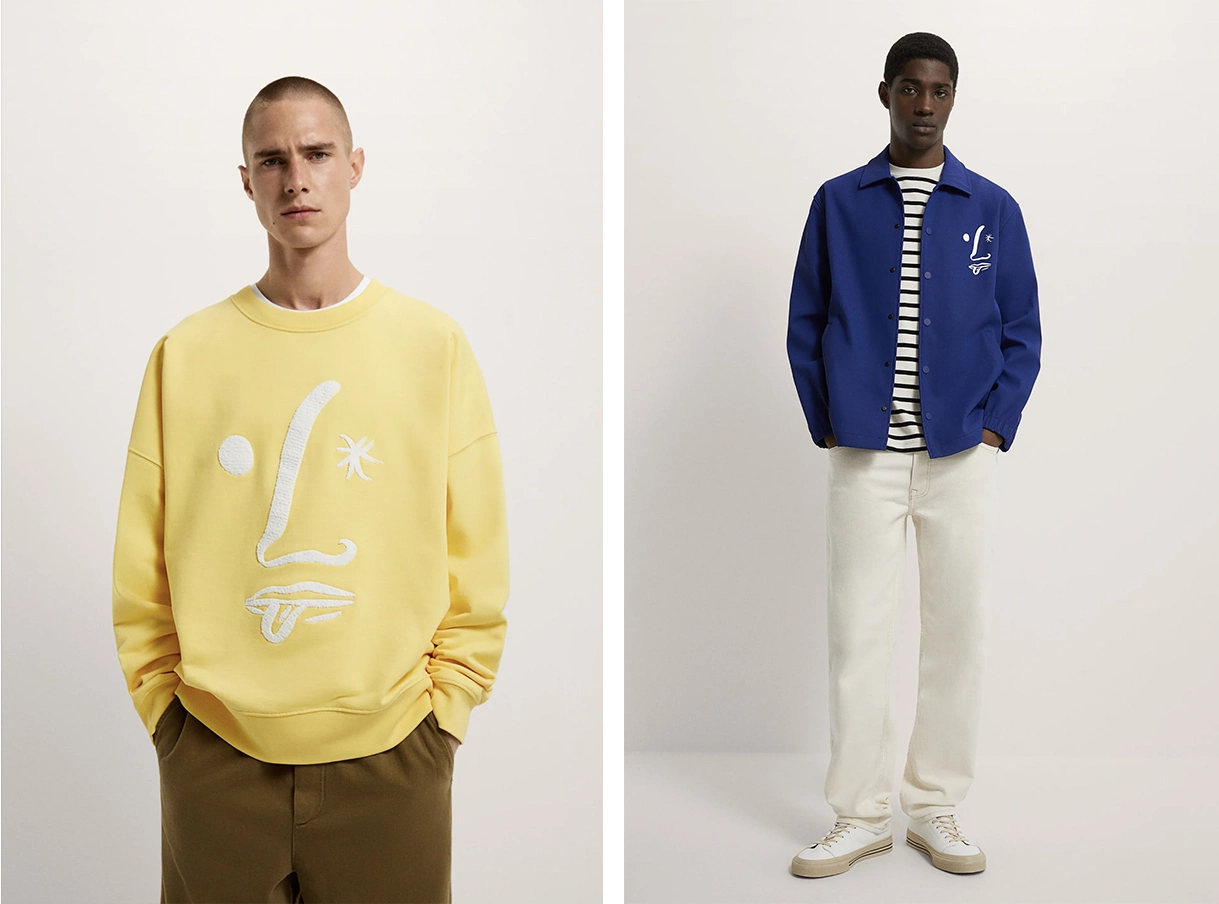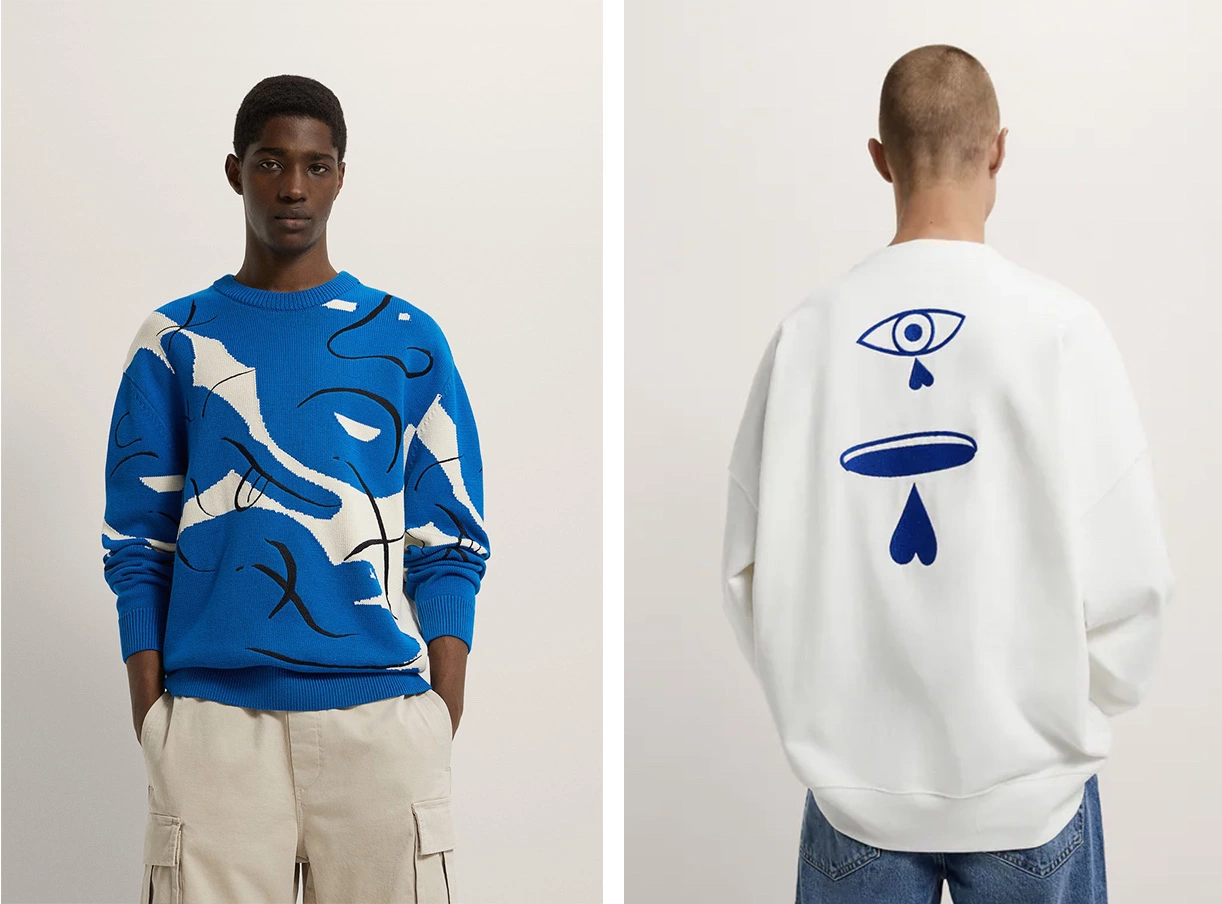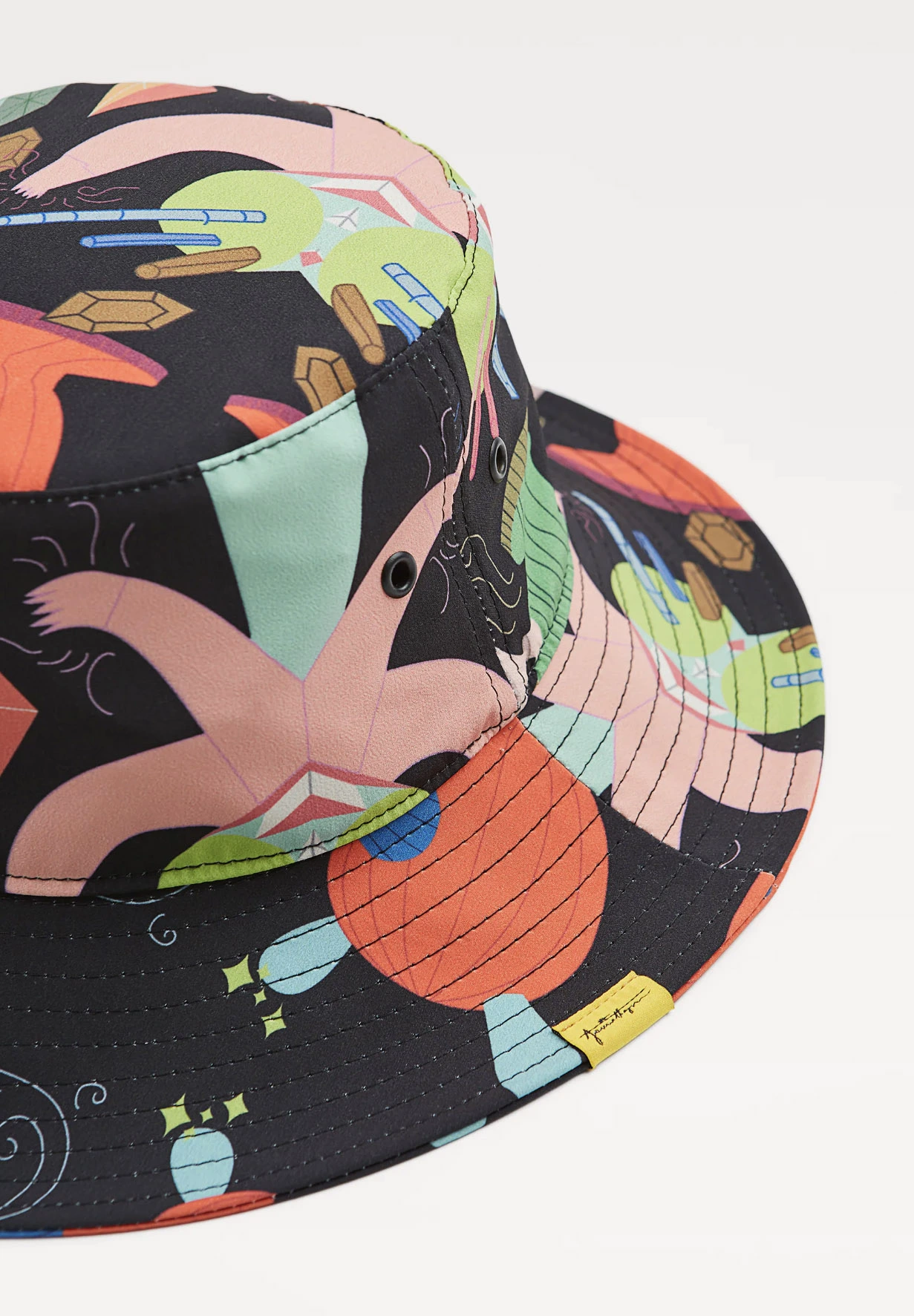 This great creative freedom shapes the identity of Galerie kreo, allowing designers to follow and nurture their imagination.
Between Design and Fashion