Alessandro Mendini: A Great master of Italian design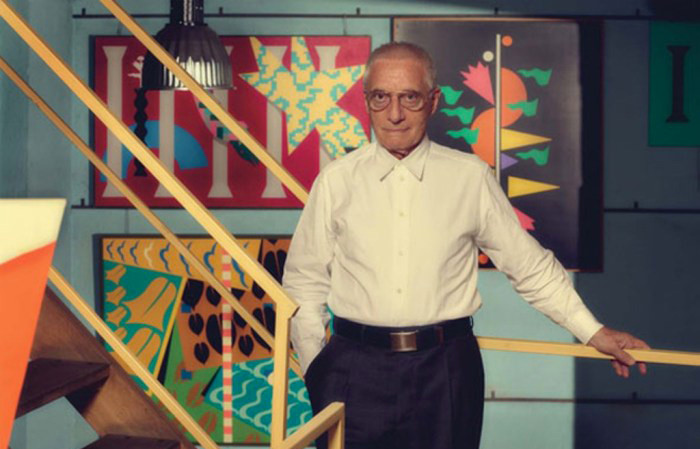 Alessandro Mendini's design flourished in a particular context, when Italy was striving to form a new identity following the calamitous effects of the First World War. However, as the Industrial Revolution's delay in Italy hindered the possibility for total renewal, it quickly became apparent that the notion of modernity would develop more in a theoretical realm than it would in a practical capacity.
In Italy, the process of modernization in the 20th century seemed to accelerate mostly thanks to the influence of artists, whose role in forging the identity of modern Italian design was crucial. Their inventive imaginings of functional items re-calibrated previous understandings of design, and effectively paved the way for modern thinking. Today, the city of Milan is a testament to the legacy of Italian modernism, boasting some of the world's most interesting and revolutionary design.
Mendini's creative approach emerged during this time of great creativity. He redefined the traditional appearance of an object's identity without altering its function. A key figure of the early 20th century Italian avant-garde, Mendini allowed the object to take on a variety of roles, through a new use of color, pattern and materiality.
The Proust armchair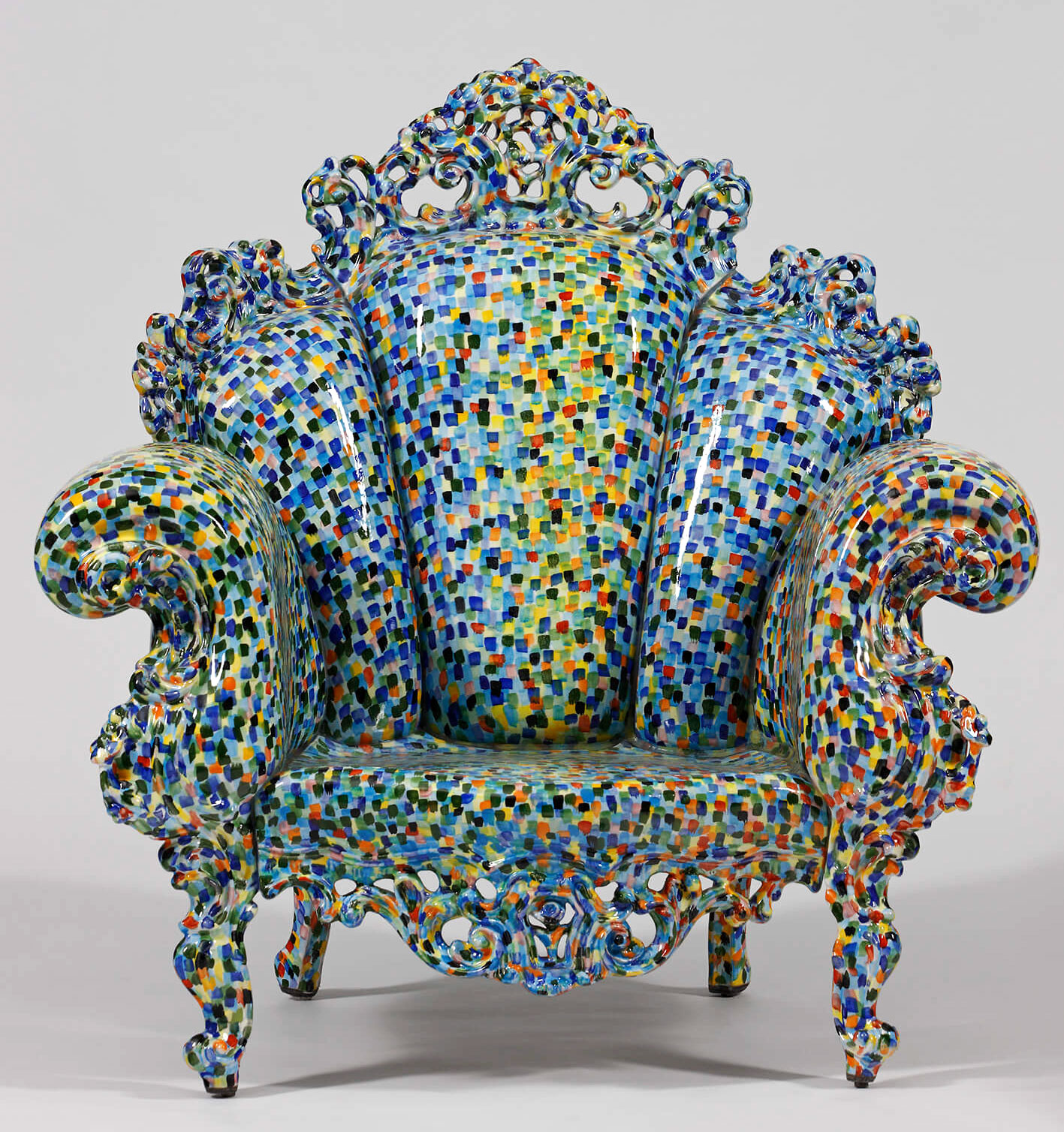 'My approach to design is essentially artistic and from a technical standpoint it corresponds to a sort of technological craftmanship.'
Alessandro medina, La bettega del designer, 1990
The Proust armchair, one of his most iconic works, is a striking example of whimsical yet rigorous artistic approach. In order to conceive the chair, Mendini revisited a classic 'bergère' of Regency style, and covered it with colourful mosaics redolent of Paul Signac's pointillist paintings. The understanding of time as an accumulation of endless memories which Proust evokes in his Recherche du temps perdu ('Search for lost time') is materialised by Mendini's association of different times and styles in the Proust chair. Of the different versions of this model that exist, a bronze version is presented at the gallery.
Casabella
His view of the world greatly influenced his vision of design and is illustrated by the cover he made for Casabella, a magazine he took over in 1964. He altered the photo of a gorilla with the words "radical design". He focused on an image of man as a primitive being travelling the world in search of new paths, as opposed to technological man who, reassured by the myth of progress, travels in total obscurity. Mendini's design is defined by the idea of research and creation, but also by a return to history and craftsmanship.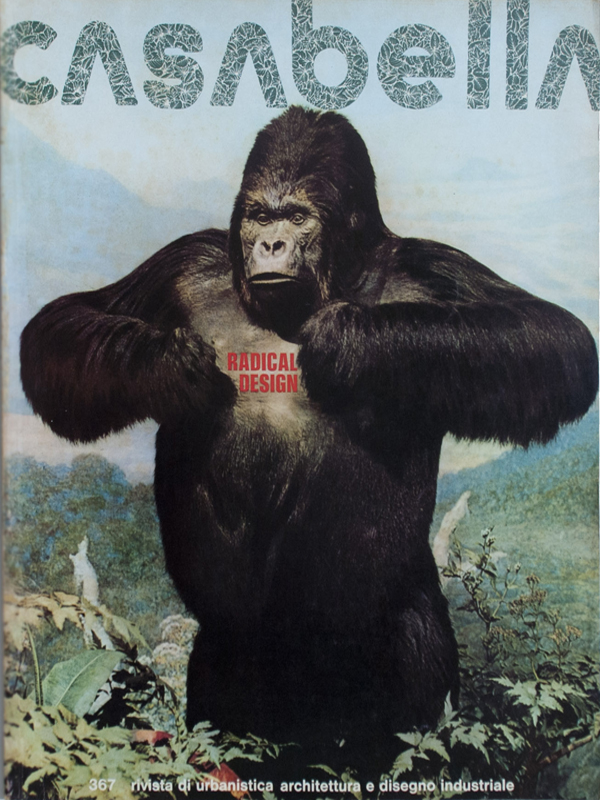 Mendini's approach to design is replete with ethical concerns. He uses old techniques and renews them. By creating a bridge between the past and the present and modernizing the old, he generates a pause in time, a return to craftsmanship in an era of overconsumption.
Alessandro Mendini: A Great master of Italian design