Bouroullec brothers
Bourse de Commerce in Paris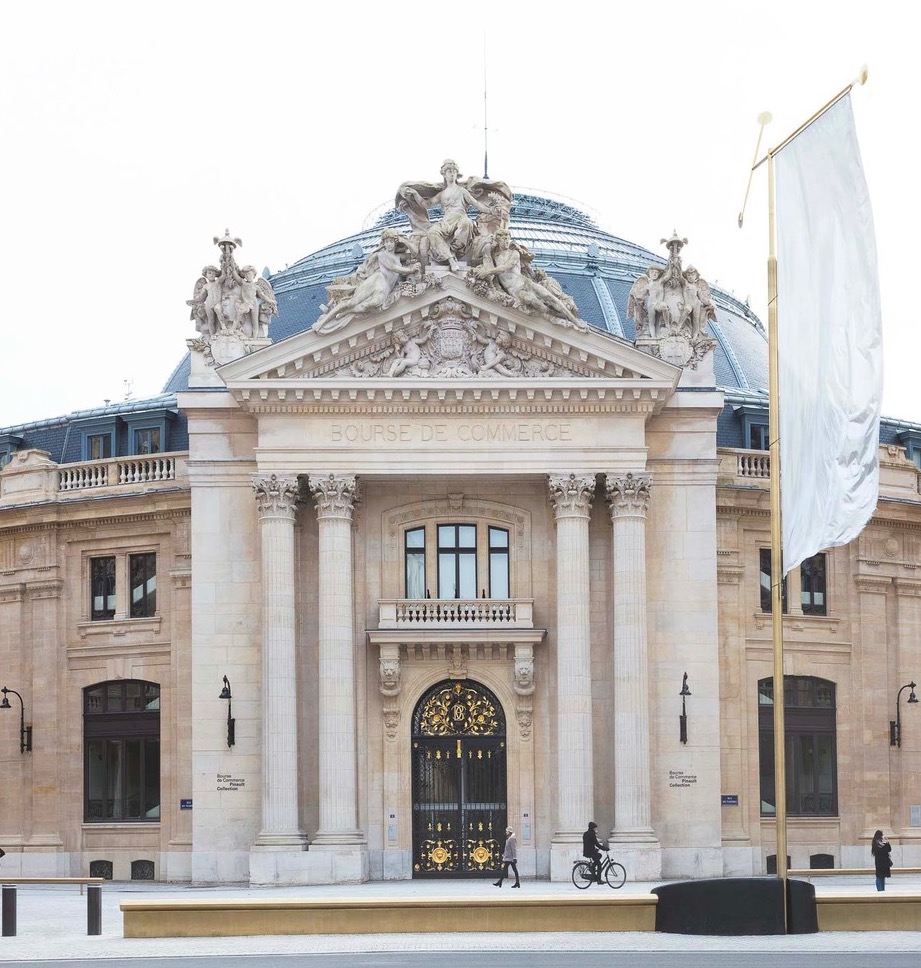 After the Gabriel chandelier at the Château de Versailles and the fountains at the Rond-Point des Champs Elysée, the internationally renowned French duo Ronan and Erwan Bouroullec have been commissioned by François Pinault to design the space for his new Foundation, located in the Bourse de Commerce in Paris.
The remnant of an impressive 18th century circular attic, Bourse du Commerce is topped by a spectacular metal and glass dome. For its modern transformation, François Pinault commissioned the Japanese architect Tadao Ando to design the interior space hosting the Pinault collection, and the Bouroullec brothers to create all of the Foundation's interior and exterior furniture, as well as its restaurant Michel Bras.
The brothers thus designed lighting, seatings, mirrors, carpets, benches and outdoor furniture, with the overarching idea to form a discreet presence, defined by a sense of balance and excellence.
Elaborating on the motive behind their work, Ronan and Erwan have said: "One of the permanent questions in our work is the quality of the atmosphere. The visitor must feel important when he enters the Bourse. How do we welcome them? What can we do to make this atmosphere less artificial, more mineral?".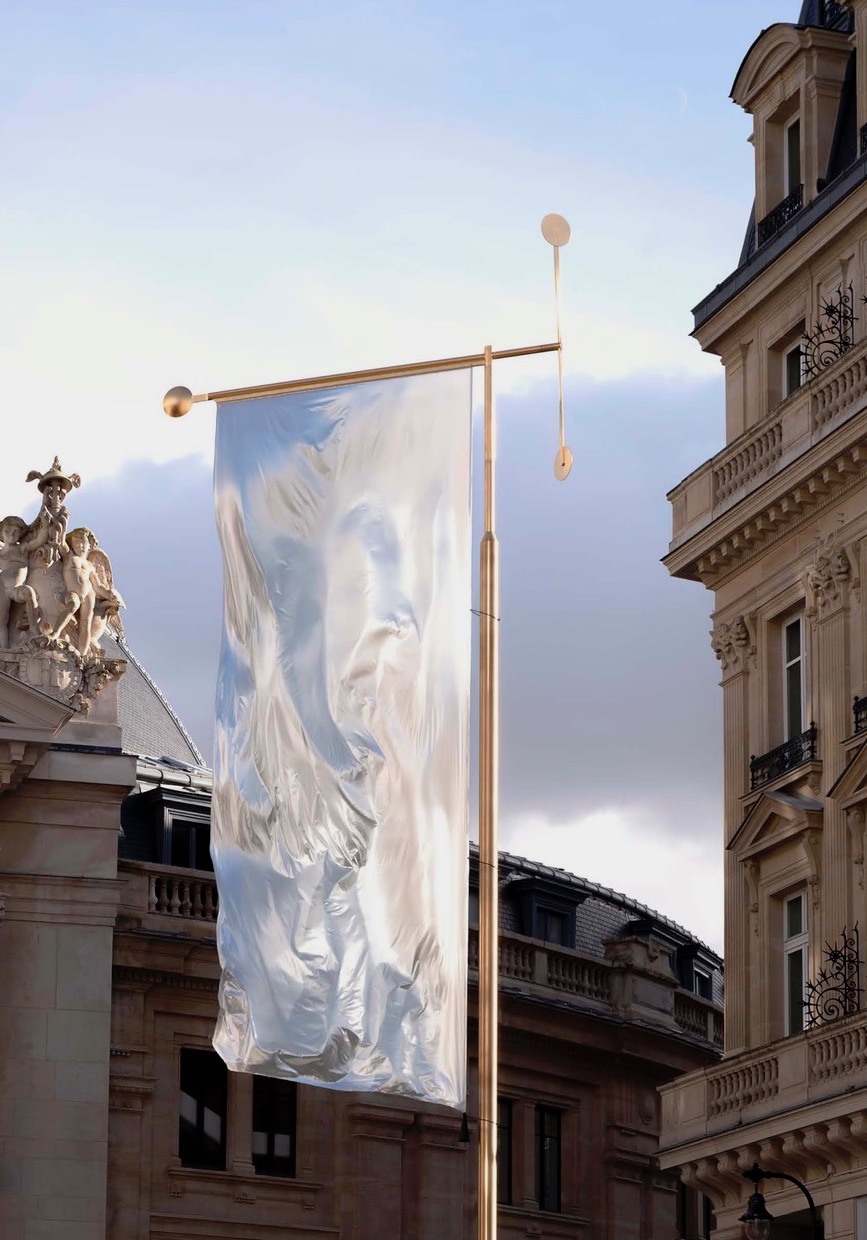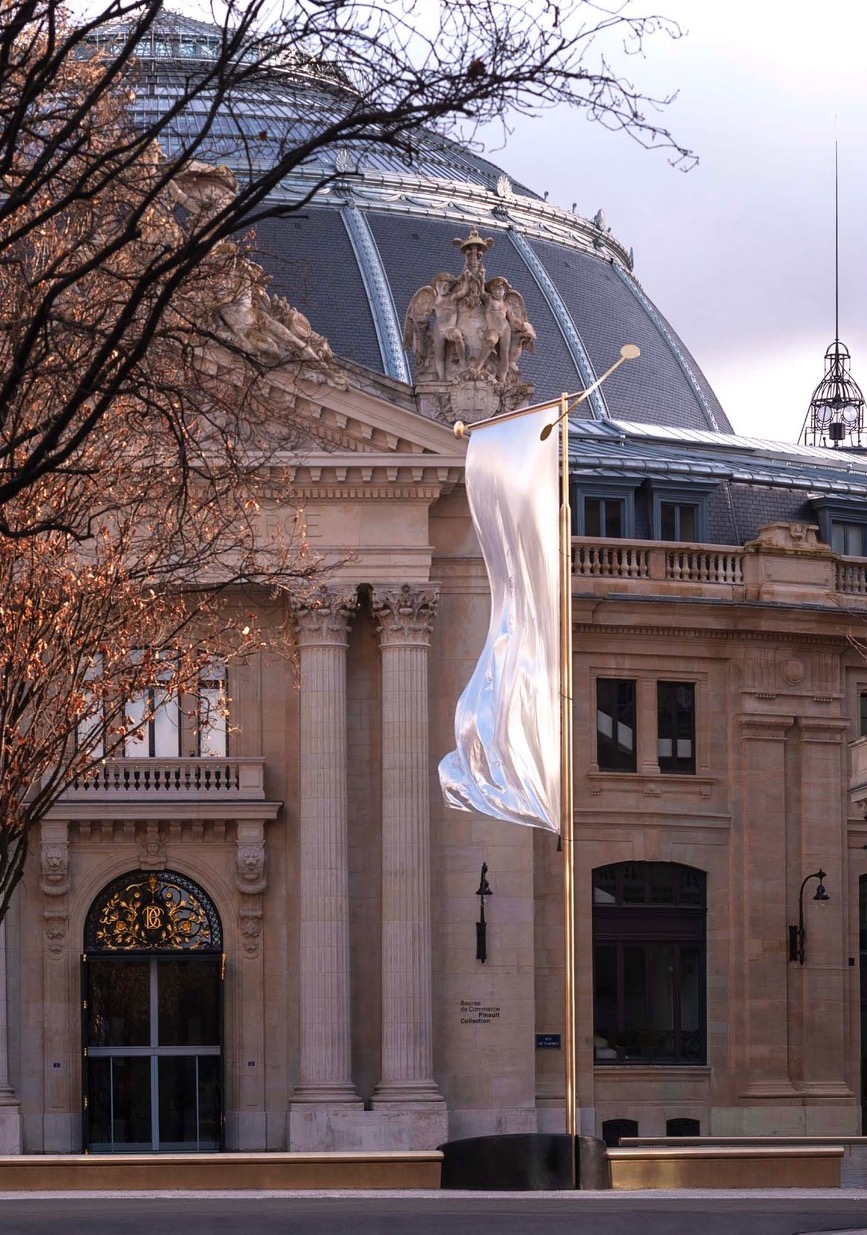 "The flag, with its gradient reflecting the sun and sky, brings a charge of light to an environment"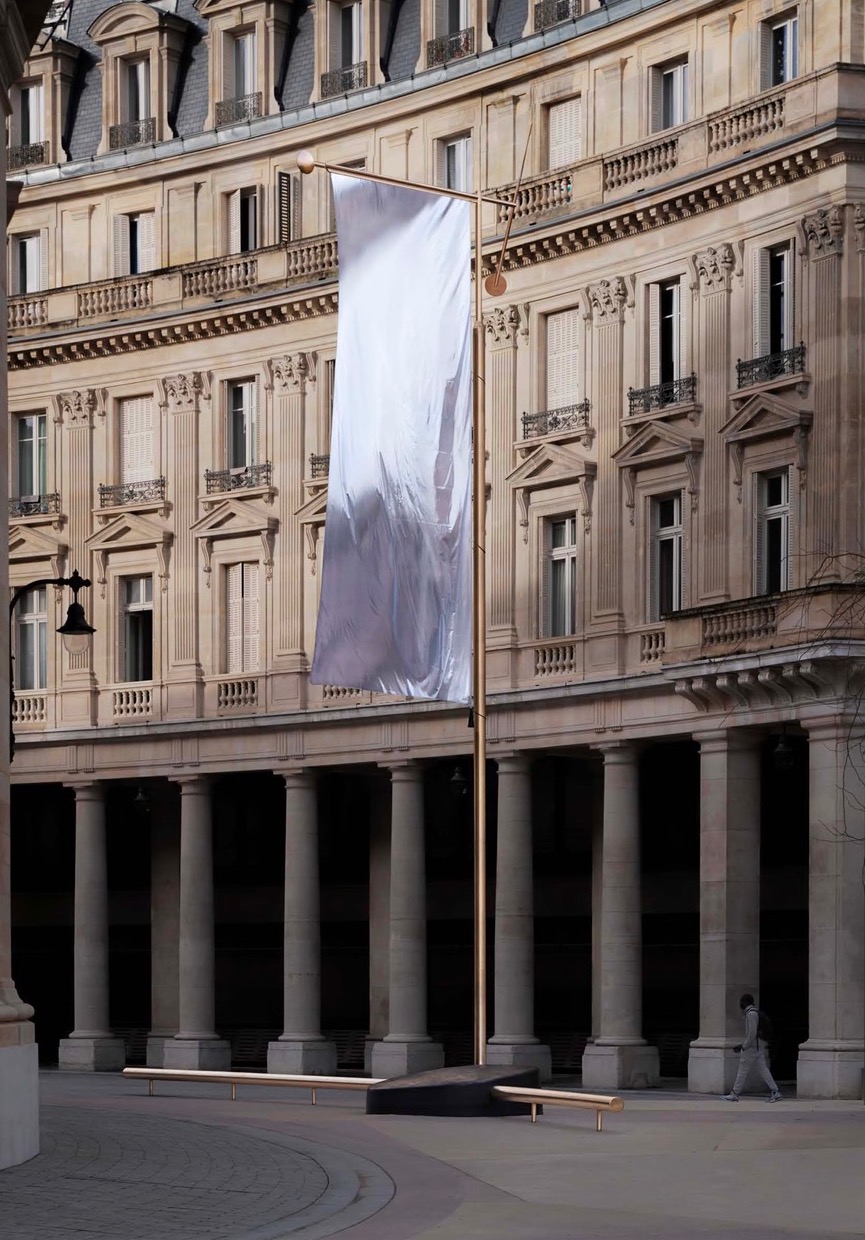 Outside, the brothers have imagined a huge flag rising into the air, like a mobile, to transform the street into a "square" for passers-by and better signal the presence of the building. This flag, with its particular material that looks like fluid silver, gives the impression of a metal in fusion, between water and metal. Its pole rests on an imposing base inspired by a rock.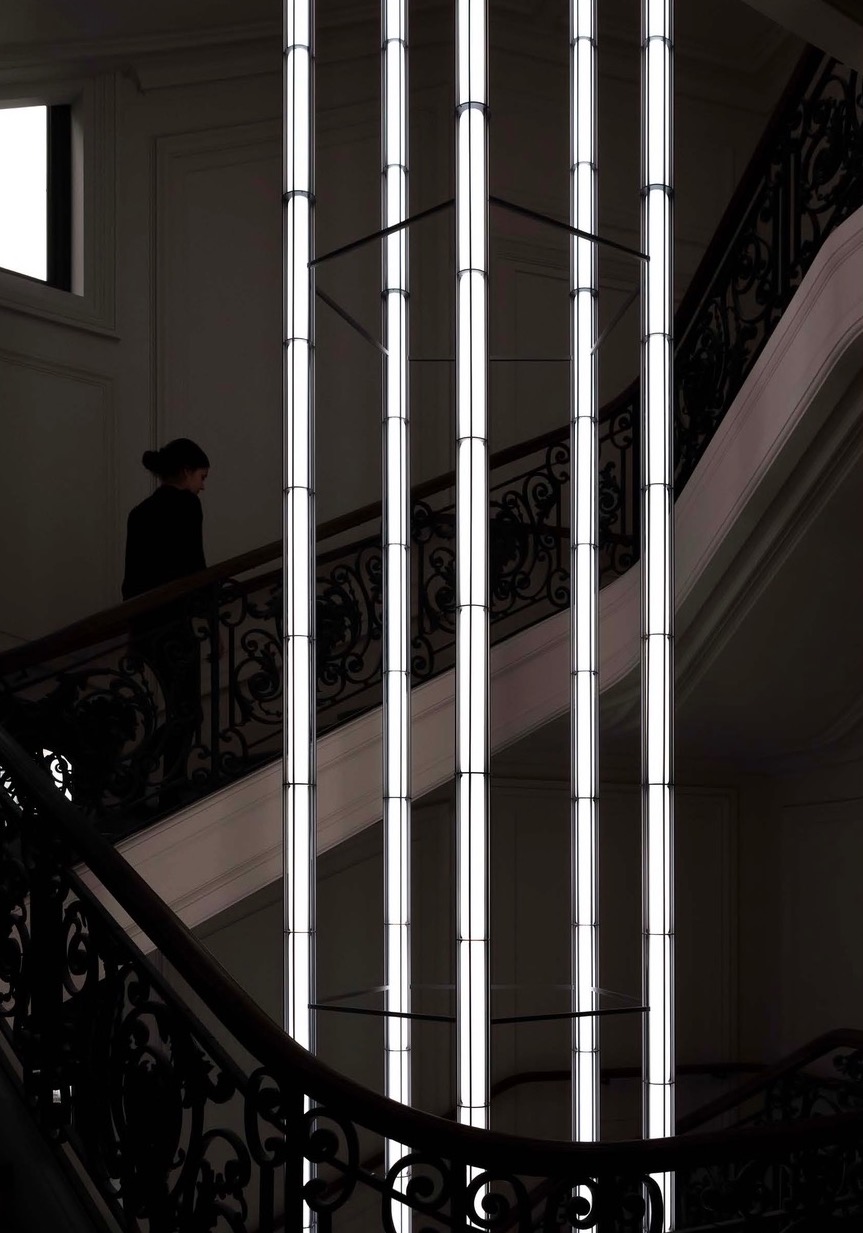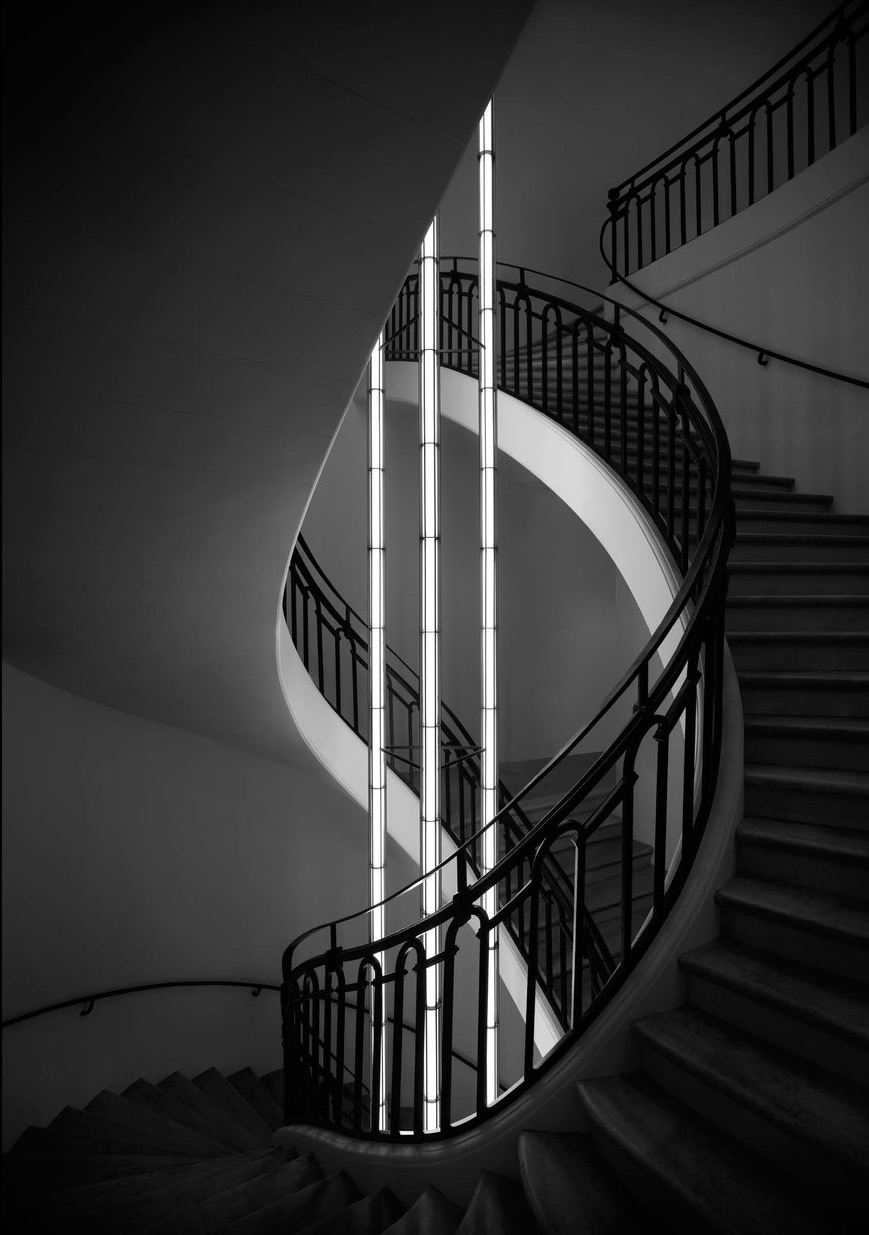 Inside the Bourse, the lighting fixtures were specially designed for the location. Composed of a multitude of Murano glass cylinders, both precise and vibrant, the lights' monumental dimensions highlight the majesty of the entrance hall and the height of the stairwells.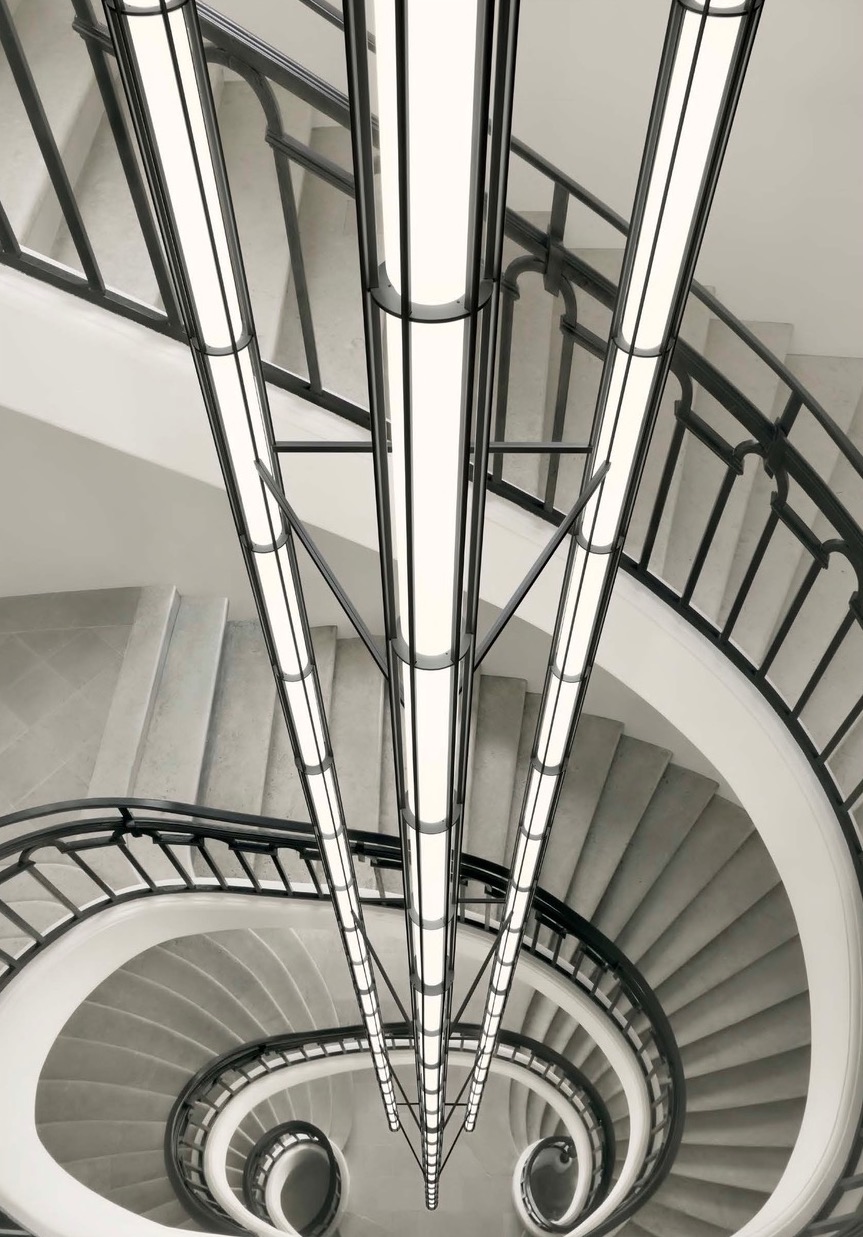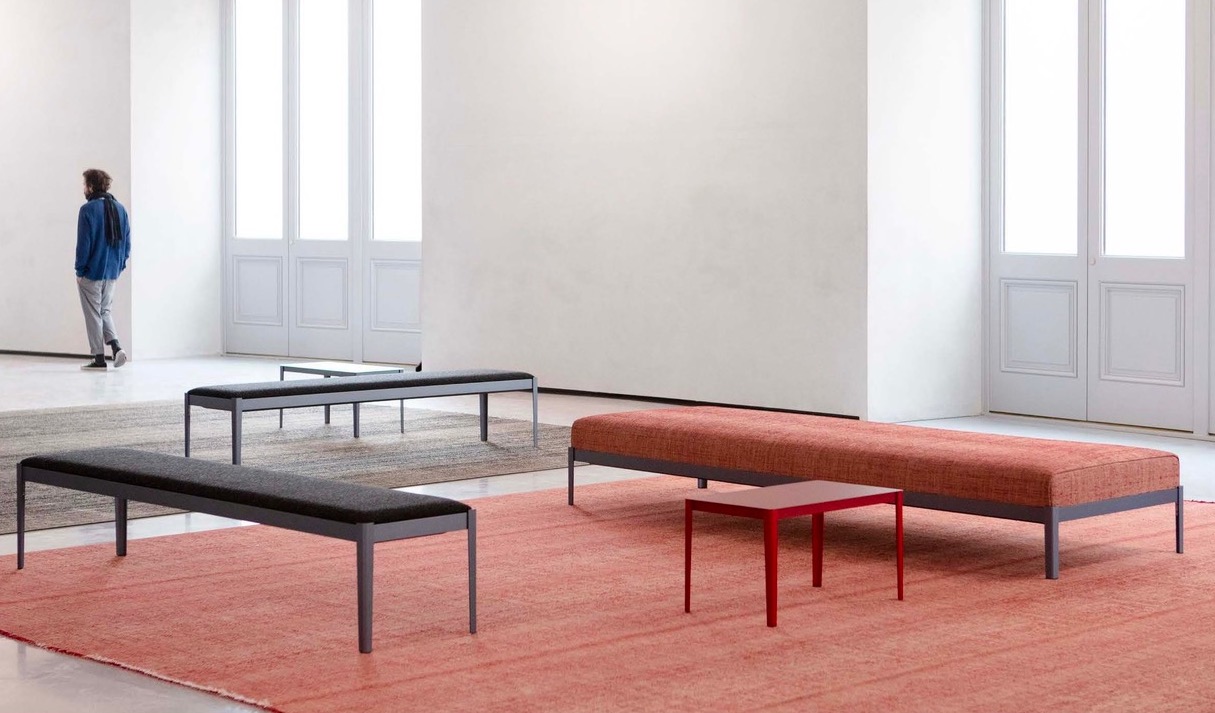 "I have always been interested in the back of the fabric, which I find generally more beautiful than the front"
The rugs and benches are inspired by the reverse of their fabric, whose vibrant aesthetic fascinates the brothers: "I have always been interested in the back of the fabric, which I find generally more beautiful than the front". The carpets were indeed made with an iconic jacquard machine: the Wilton, used for a century, an ancestral technique revisited by the Bouroullecs. They feature sumptuous declinations of black and white, interspersed with deep brick red.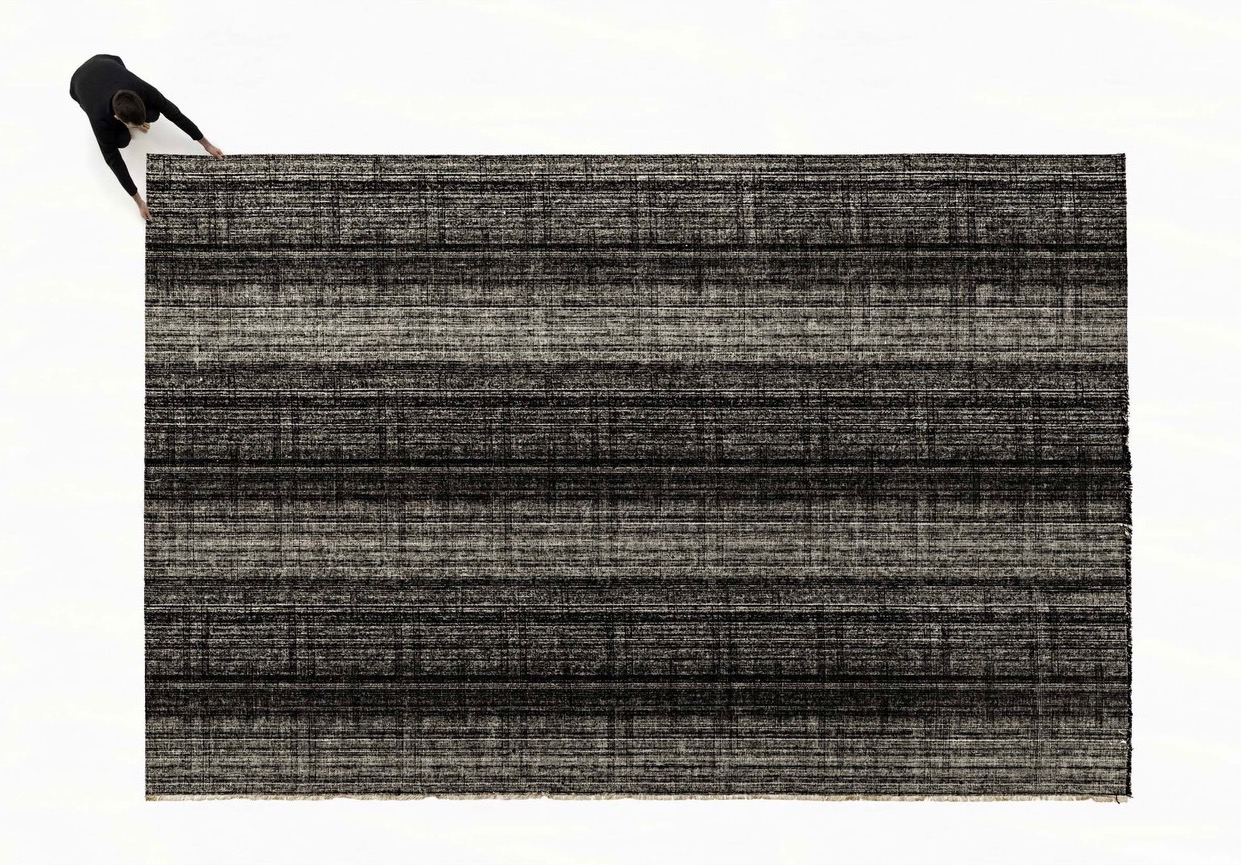 Bouroullec brothers
—

Bourse de Commerce in Paris