CURRENT EXHIBITION: PARIS
@home new chapter
March 23rd – April 30th 2021
EXPLORE NOW
PAST EXHIBITION: PARIS
Resemblance(s)
Pierre Charpin
EXPLORE +
PAST EXHIBITION: PARIS
efflorescence
Virgil Abloh
EXPLORE +
PAST EXHIBITION: PARIS
Guillaume Bardet
EXPLORE +
PAST EXHIBITION: PARIS
Ronan & Erwan Bouroullec
EXPLORE +
PAST EXHIBITION: LONDON
ChromaticO
Jaime Hayon
EXPLORE +
PAST EXHIBITION: PARIS
Volumes
Konstantin Grcic
EXPLORE +
PAST EXHIBITION: PARIS
Azo
François Bauchet
EXPLORE +
PAST EXHIBITION: PARIS
Losanges
Ronan & Erwan Bouroullec
EXPLORE +
PAST EXHIBITION: PARIS
Chaînes
Ronan & Erwan Bouroullec
EXPLORE +
PAST EXHIBITION: PARIS
Konstantin Grcic
March 23 2016 – July 16 2016
EXPLORE NOW
CURRENT EXHIBITION: PARIS
@home new chapter

EXPLORE NOW
March 23rd – April 30th 2021

PAST EXHIBITION: PARIS
Resemblance(s)

Pierre Charpin

EXPLORE NOW
PAST EXHIBITION: PARIS
efflorescence

Virgil Abloh

EXPLORE NOW
PAST EXHIBITION: PARIS
Guillaume Bardet

EXPLORE NOW
PAST EXHIBITION: PARIS
Ronan & Erwan

Bouroullec

EXPLORE NOW
PAST EXHIBITION: LONDON
ChromaticO

Jaime Hayon

EXPLORE NOW
PAST EXHIBITION: PARIS
Volumes

Konstantin Grcic

EXPLORE NOW
PAST EXHIBITION: PARIS
Azo

François Bauchet

EXPLORE NOW
PAST EXHIBITION: PARIS
Losanges

Ronan & Erwan Bouroullec

EXPLORE NOW
PAST EXHIBITION: PARIS
Chains

Ronan & Erwan Bouroullec

EXPLORE NOW
20th and 21st Century Design
Galerie kreo is dedicated to the production of contemporary pieces in limited editions, created exclusively for the gallery, by the greatest contemporary designers working today.
The gallery also presents a selection of iconic French and Italian lightings from the 50's to the 80's.
In Conversation with Pierre Charpin
Looking back to his latest solo show 'Similitude(s)', Charpin discusses his drawing process, and how it connects with his wider body of work.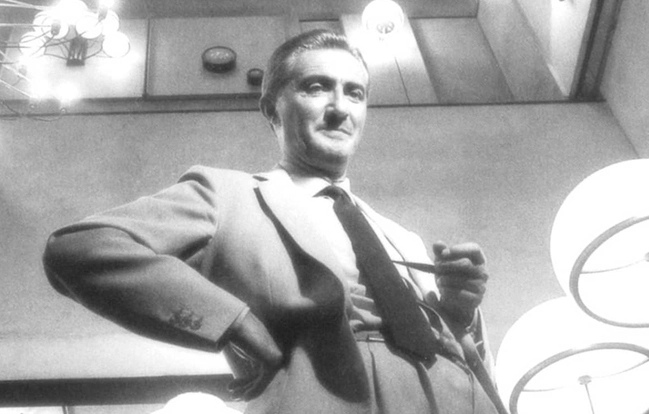 Gino Sarfatti:
A life dedicated to light
Born in Venice Gino Sarfatti (1912-1984) graduated from Genova University with a degree in naval air engineering.
From 1939, he narrowed his focus to lighting design and founded his own company, Arteluce...